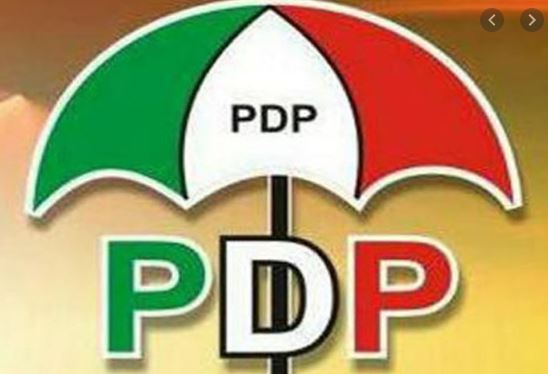 The Peoples Democratic Party (PDP) says it plans to challenge its defeat in Benue in the Feb. 25 Presidential and National Assembly Elections.
Mr. Isaac Mffo, the state acting PDP chairman said this when he addressed a news conference on Friday in Makurdi.
"We have mandated our legal department to approach the Presidential Election Petitions Tribunal and the National Assembly Elections Petitions Tribunal both sitting in Makurdi to challenge the results of the elections as announced by the Independent National Electoral Commission (INEC)," Mffo said.
He stated that the conduct of both the presidential and national assembly elections did not conform with the standards stipulated in the enabling laws for the exercise.
He stated that provisions of the Electoral Act (2022 As Amended) in Sections 60 (5) and 148 which empowered INEC to make guidelines for the conduct of the elections were grossly violated.
READ ALSO: BREAKING: Supreme Court Orders Old N200, N500, N1,000 Notes To Remain Legal Tender
"In this regard, we consider it a matter of grave concern that Clauses 38 and 93 of the INEC Regulations and Guidelines for the Conduct of Election, which makes mandatory the transmission of election results electronically from the polling units to the INEC Server were serially flouted.
"The above identified breaches of extant laws raise a fundamental issue of non-compliance with provisions of the Electoral Act, a situation which impinges negatively on the credibility of the election," he said.
The chairman alleged that there were renewed attacks on rural communities across the state by suspectedherdsmen which resulted in loss of lives, destruction of property including farms and consequent displacement of people from their lands.
"Those attacks, if not halted by security forces, will further worsen the problem of low voter turnout at the coming governorship and state assembly elections slated to hold on March 11.
"We call on All Progressives Congress (APC) controlled Buhari regime to rise up to its responsibility by deploying security agents to protect the lives and properties of Benue people from the herdsmen who have terrorised the state for too long," he said.
He debunked the rumours on social media that the party's governorship candidate, Mr. Titus Uba, had withdrawn from the race, saying that it was fake news being spread by agents of opposition political parties which were afraid of facing Uba at the March 11 polls. (NAN)