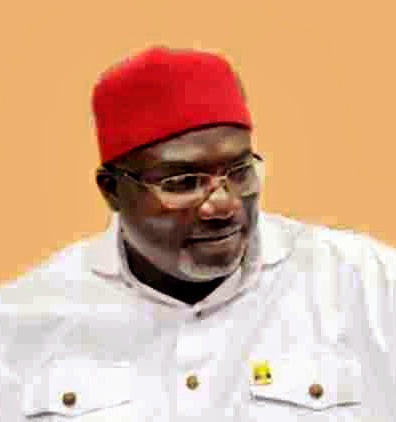 Mr. Emeka C. Kalu, a Peoples Democratic Party (PDP) chieftain, has condemned current verbal attacks against former Abia State governor, Senator Theodore Orji and his son, Mr. Chinedum Orji, the state's House of Assembly Speaker.
Kalu, Director-General (DG), Protocols, Peoples Democratic Party Youth Alliance (PDPYA), in a statement made available to The NEXT EDITION on Monday, maintained that politicians with eyes on 2023 general elections had been making spurious allegations against Orji and his son by their political detractors for their selfish end.
He stressed that the Orji family has played their roles in Abia State politics, hence nobody should use them as political ladder to seek relevance through what he termed "mendacious and spurious concoctions just to score a cheap political goal."
Kalu, Director-General, Global Initiative for Good Governance (GIGG), maintained that the race for 2023 would be a different scenario that would not entertain any professional gubernatorial aspirations who might think that only rubbishing the Orjis could help them achieve their failed ambitions.
"To me, that is not politics, but a systematic misplacement of priorities, because nobody grows by pulling others down. It behooves on hypocrisy, bigotry, duplicity and insincerity to continue to petition someone without evidence to hold him responsible for your accusations," he said.
The PDP chief stressed: "I am calling on these people to desist from working hard to bring a good man down. If T. A. Orji did not do well, his constituents would not have let him go to represent them at the Senate.
READ ALSO: Nigeria Doomed If Opposition Candidate Can't Win Elections- Kalu
"He has served meritoriously both as state governor and now as a senator and his legacies are scattered about to draw inferences from.
"Hon Chinedum Orji did not rise to the position of Speakership of State House Assembly by sheer happenstance. It is a reward for hard labour of persistent pragmatism and therefore any politician who believes that pulling him down is the only way to rise does not understand the law of karma.
"Every politically motivated petition must stop forthwith because it does not hold any water. He that must come to equity must come with clean hands.
"I assure everyone that the 2023 battle for the progress of Abia will not be business as usual, because the game must change pattern and only the right people will be opportune to mount the saddle.
"Any professional aspirant casting aspersions and hoping on failure of another man to rise should have a rethink and find his bearing.