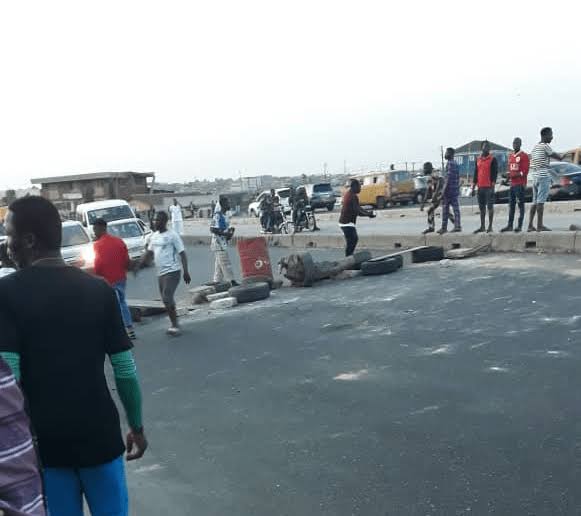 The Nigeria Police has blocked both ends of the Lagos-Ibadan express way as part of measures to ensure effective lockdown of Lagos State.
This followed the order by President Muhammadu Buhari, on Sunday for a total lockdown of Lagos, Abuja and Ogun as part of measures to curtail the spread of COVID-19 in the areas in particular and Nigeria in general.
The President had directed the cessation of all movements in Lagos, Ogun and the FCT for an initial period of 14 days with effect from 11p.m on Monday, March 30, 2020.
According to the President, the restriction on Ogun State was due to its proximity to Lagos and the high traffic between the two States.
READ ALSO: Lockdown: FCTA To Provide Palliatives For Vulnerable Groups — Minister
To ensure compliance with the President's order, security operatives have taken to the streets.
Presently, Nigeria has 131 cases of COVID-19.
The numbers are as follows: Lagos- 81; FCT- 25; Ogun- 3; Enugu- 2; Ekiti- 1; Oyo- 8; Edo- 2; Bauchi- 2; Osun-2; Rivers-1; Benue- 1 and Kaduna- 3.
Meanwhile, the streets of Lagos have turned to football fields as youths defy the stay-at-home order.