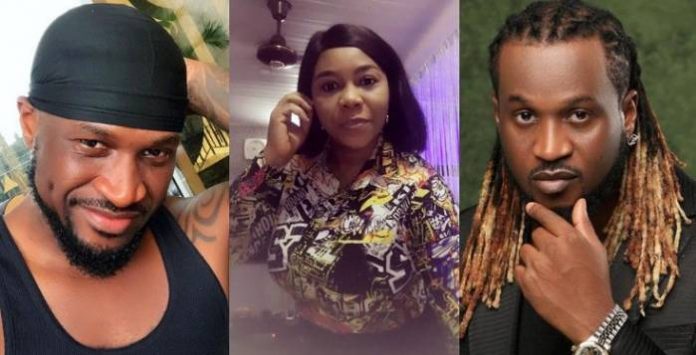 Nigerian artiste, Paul Okoye, also known as Rude Boy, seems not to be happy with his twin brother's wife, Lola Okoye.
The Next Edition reported that the twins marked their birthday on Wednesday, November 18.
In her birthday message to the duo, Lola advised them to reconcile their differences because they are brothers.
In his response to her advice on Thursday, Paul, called her out saying she was manipulative and controlling.
Using his Instagram, he wrote: "At the age of almost fifty, you think you can still be manipulative and always trying to be in control as usual. Well am not there and also Jude is not there anymore which was exactly how you wanted it.
READ ALSO: We Need All Stakeholders For True Reconciliation —APC Caretaker Committee
"Aunty, for four years we haven't spoken but every 18th of November you come out as usual to type shit and they end up saying 'awwww she's a good woman' meanwhile they don't know the evil things you do behind closed doors. While in the outside you portray an angel."
"Anyways it's social media era what do I expect. Next year will come again you'll still come and type shit. You know me very well and you know I don't pretend. So continue doing what you are doing. You don cast already, no need to expose you that's why I've never said anything because it's family. Let your guilt deal with you."
He dropped another post later saying "Just stop posting me and tagging me…I hate pretenders…I don't post you…"
The Peter and Paul Okoye of the defunct P-Square, have been at loggerheads with each other since 2015.