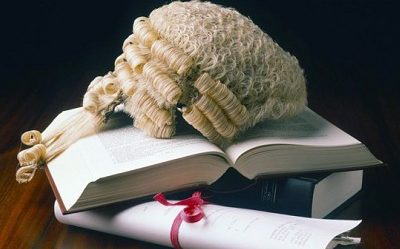 A legal practitioner, Mr. Isaiah Ode, has blamed parents for the increasing rate of teenage pregnancies in society.
Ode disclosed this in an interview with the News Agency of Nigeria (NAN) on Monday in Lagos.
He said that teenage pregnancy had eaten deep into society because parents abandoned their responsibilities.
According to him, teenage pregnancy is the occurrence of pregnancy in girls outside wedlock within the ages of 13 and 19.
He said that lack of care, affection and education, among others, were responsible for the increase.
"Girls who are not shown love and affection from parents will seek it out from others especially from the opposite sex.
"Girls from poor families, divorced and uneducated parents are mostly the victims.
"Some parents fail to address the needs of their daughters and they end up being lured by men who give them money, gift and take advantage of them.
"Teen girls are more likely to get pregnant if their parents are too busy to provide the guidance and support needed to make good decisions on issues such as sex.
READ ALSO: NUJ Berates Media Owners For non Payment Of Journalists' Salaries
"Some teens cannot talk or confide in their parents whenever there is a pressure from peers because they are too harsh," Ode said.
He also said that some parents shy away from discussing sex and the dangers of premarital sex with their daughters.
To minimise the problems of teenage pregnancy in the society, Ode advised parents not to neglect their girls.
"No matter how busy you are, you should always create time for them. Do not be harsh, if you make them your best friend, they will not hesitate to tell you anything.
"Take care of your children's needs in order not to be lured into sexual activities that may result into pregnancy,'' he advised.
Ode urged parents to educate their daughters about sex and not to depend solely on schools to teach them. (NAN)