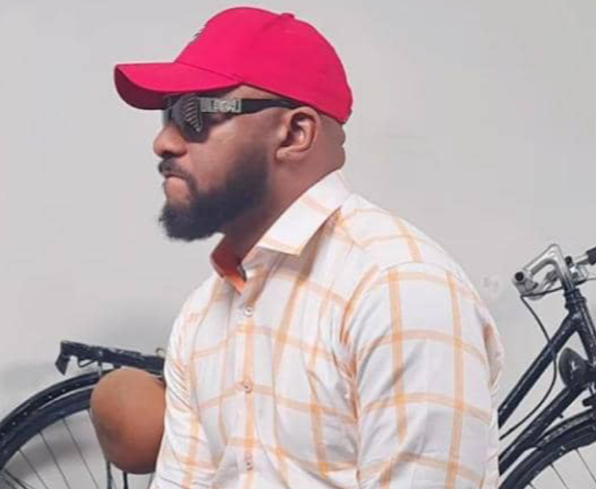 Nollywood actor, Yul Edochie, has come under fire after an Instagram post he made to congratulate a senior colleague, Olu Jacobs, on his 80th birthday anniversary.
Mr. Edochie in the message stated that when he joined the movie industry in 2005, he wished to be on set with Mr. Jacob and after he did meet him, he has learnt a lot from him.
Yul said, "When I started my acting career in 2005, one of my biggest wishes was to be on set with the legendary Olu Jacobs. I finally got the opportunity many times and I learnt so much from him.
"And I will forever be grateful. A very happy 80th birthday to you sir. May God be with you always. We love you."
But few minutes after the post, Mr. Edochie got more than he can chew as fans thronged his comment session to mock him saying he did not learn anything as he claimed.
Most of the fans called him out for ruining his family by cheating on his wife and marrying his side chic.
READ ALSO: Encomiums Pour In For Olu Jacobs At 80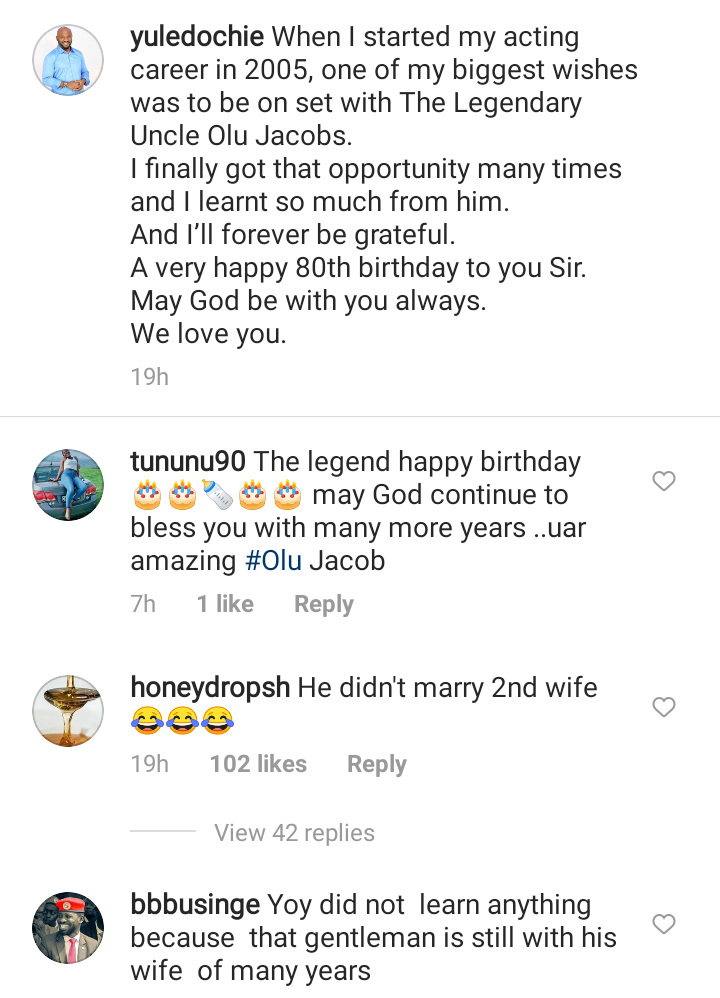 In response to his post, honeydropsh said "He didn't marry 2nd wife."
bbbusinge also replied, "You did not learn anything because that gentleman is still with his wife of many years."
Another, savvycrafties said "He stuck to one wife till his 80th. Didn't you learn that from him? Small you, just half way into the race, you don pack them two. By the time you reach 80, wetin go happen?"
In another response, handled_benny noted "But you didn't learn how to keep one wife as he did. Abi did he marry more than one wife even as a Yoruba man, he married one. Oya Olu Jacob congratulations on your new age. Someone who is looking up to you went and imitated Joseph in the Bible."
Another, mimichony,  also said "Yul, you did not learn anything from papa Olu J. He is still with his wife till date. E no marry two wives. Look at how his wife is pampering him because papa J did not allow side chic to ruin their marriage. Happy birthday sir."