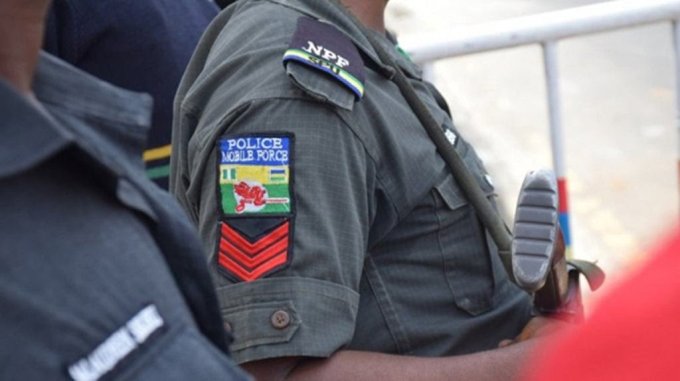 The family of Collins Iki, a 23-year-old boy who was murdered in cold blood in Ozoro community in Isoko North Local Government Area of Delta State has petitioned the state Governor, Dr. Ifeanyi Okowa, and the Inspector-General of Police (IGP), Mohammed Abubakar, to investigate the circumstances that led to the killing of the victim in his prime.
Collins was shot dead during a protest allegedly organized by 'Yahoo Yahoo boys' in the area against alleged police harrassment and extortion in Ozoro community.
Barr Oboro Fredrick, an uncle to the victim who confirmed this to Journalists in Asaba, said that the devastated family members apart from the loss and pains, have taken steps to ensure that those who shot their son are brought to book.
He said "the gruesome murder of my nephew on August 3, 2020, at NDC road, Ozoro community will not be waived aside. We have taken steps for justice and we have dispatched the petitions to those concerned to ensure that those who used police gun to shoot the innocent passerby at the back of his head with the bullet piercing through his eyes and was eventually rushed to Okeleke hospital in Ozoro by his family members and well wishers must be brought to justice.
Barr Oboro noted with displeasure that the police responsible for his killing are now claiming that the deceased was a cultist and that he was shot by a rival cult member.
READ ALSO: Alleged Killing Of 28-year Old: Delta Govt Orders Investigation, Calls For Calm
According to him, the victim was not a cultist but an Innocent passer-by who was shot dead by a trigger happy police officer currently serving in Ozoro Police Division.
However, Delta State Police Command has arrested at least 35 suspects in Ozoro community for allegedly taking part in a violent protest in the area.
The Police Public Relations Officer (PPRO), DSP Onome Onovwakpoyeya, who confirmed this to journalists in Asaba at the weekend said that the violent protest in Ozoro was organized by some disgruntled internet fraudsters, popularly known as 'Yahoo Yahoo boys' in the area against alleged Police harrassment and extortion in Ozoro.
DSP Onovwakpoyeya confirmed that one person died during the protest and that the command was investigating the matter and would ensure that those involved are not set free.