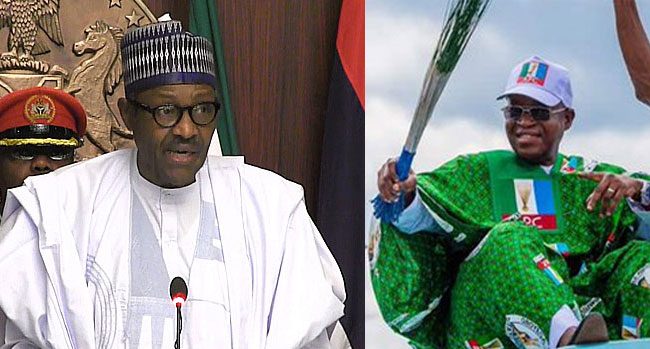 President Muhammadu Buhari has congratulated Osun State governor, Gboyega Oyetola on his victory over his challenger at the Supreme Court.
The apex court, had on Friday dismissed the appeal filed by the Peoples Democratic Party, PDP, candidate in the September 2018 Osun governorship election, Sen. Ademola Adeleke, challenging the declaration of Oyetola as winner of the election.
The President's congratulatory message read: "I most warmly congratulate Governor Gboyega Oyetola of Osun State on the Supreme Court ruling which today affirmed his victory in the September 2018 State Governorship election.
" This Supreme Court decision lays to rest the tussle over the governorship of Osun State and removes all encumbrances on the path of the governor from fully delivering the dividends of democracy to the good people of the State.
" I commend the government and people of Osun for allowing the rule of law to run its entire course. I urge Governor Oyetola and the ruling All Progressives Congress party to be magnanimous in victory and to make concrete moves towards inclusive governance as may be necessary.
"Our administration will continue to partner with and support the Osun State Government to deliver prosperity and progress to the people of the State."