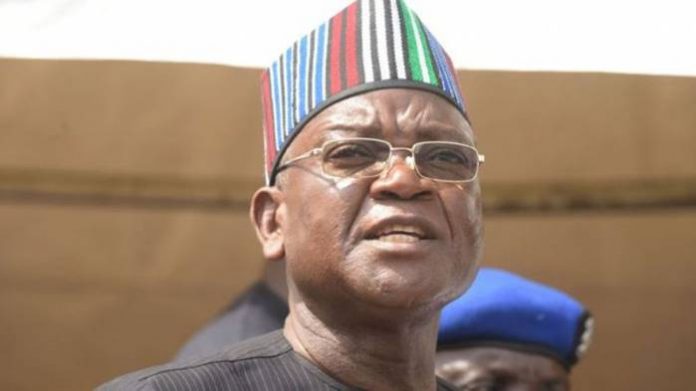 Former Senate President, Iyorchia Ayu, has stated that the affirmation of Governor Samuel Ortom's election by the Supreme Court was not surprising because he, Ortom, won overwhelmingly in the first election and in the rerun.
Ayu who was reacting to the Supreme Court judgement on the appeal filed by Emmanuel Jime of the All Progressives Congress, APC, said Ortom's victory was well deserved because he defeated Jime with over 85,000 votes in the election.
According to him, "if not for the case of Imo state, the Supreme Court, has performed excellently well on the whole".
Ayu who said he was not surprised that Ortom won at the Supreme Court, pointed out that the lower courts decisions on the case showed that the APC had no case to present at the Supreme Court.
He therefore congratulated the Governor on the victory and urged him to follow the recommendations made by the transition committee which he headed.
READ ALSO: JIME Vs ORTOM: Supreme Court Affirms Ortoms Election
He said that Governor Ortom had started implementing some of the recommendations his committee made on pension and salary payment by setting up the pension commission headed by a former head of service, Mr. Terna Ahua.
He further expressed hope that since the coast had been cleared, the governor would go into the provision of more dividends of democracy for the people of Benue state.
Recall that after the election petition tribunal had delivered judgment on the case in favour of Ortom, Emmanuel Jime went on appeal but the appeal was dismissed on the ground that many witnesses statements were contradictory and based on hearsay.
At the Appeal Court and the Supreme Court, the respondents lawyers filed cross appeals challenging the grounds of appeals by the APC and Jime.
The Supreme Court dismissed the appeal filed by the APC and Jime on the ground that the appeal lacked merit.