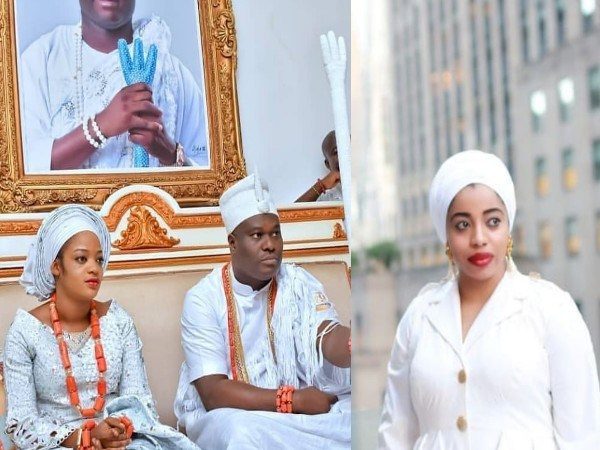 Queen Zaynab Wuraola Otiti, Ex-wife of Ooni of Ife, Oba Adeyeye Ogunwusi, has finally reacted to the news of his marriage to a-25-year old prophetess, Yeyeluwa Silekunola Naomi.
In an Instagram post, she congratulated the newly married couple, adding that there was grace in forgiveness.
She wrote : "It was once said that there is nobility compassion, beauty in empathy, and grace in forgiveness. Congratulations to the Ooni and his new bride, Shilekunola Naomi Morounke Oluwaseyi. May God bless your union."
Zaynab and Ooni of Ife parted ways in November 2017. In a surprise move after a lot of speculations, she took to the social media to announce that it was over between them.
READ ALSO: Queen Latifah and Eboni Nichols Expecting a Baby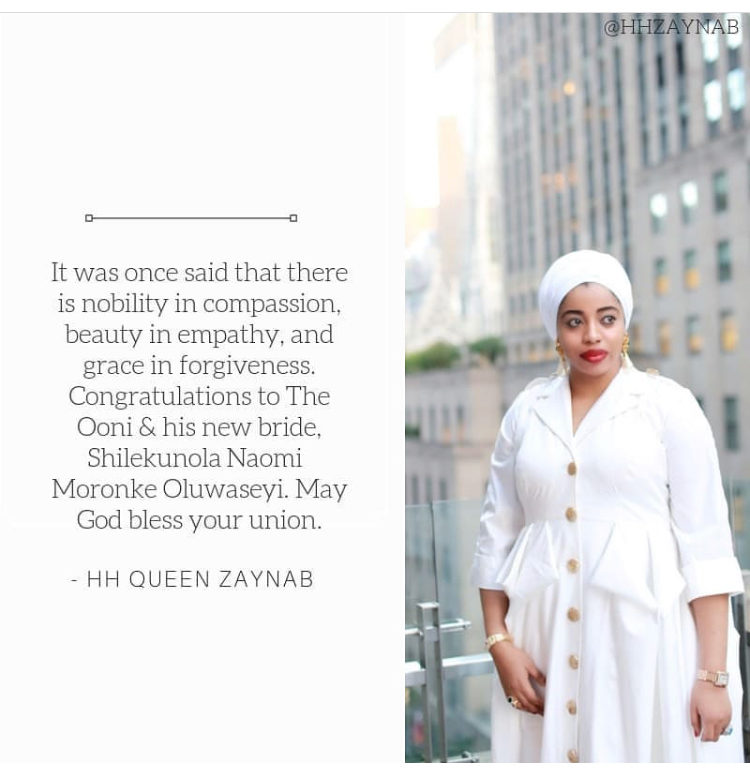 In her new post on the marriage, she said her relationship with the Ooni of Ife was an old chapter and she had already moved on with a new chapter in her life. "What I can confirm is that the Ooni and I are no more. I inhale love & exhale gratitude. My journey continues as a Humanitarian aiding women and victims of domestic violence & abuse with the United Nations. No matter how much time you've invested, no matter the use of media to silence & manipulate, no matter the circumstance, slander, embarrassment, threats and lies: Get out and seek immediate help!" She said.