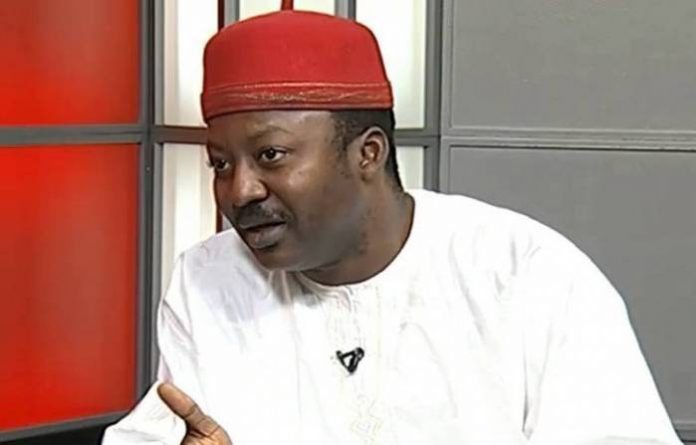 Mr. Martin Onovo, the 2015 presidential candidate of the National Conscience Party (NCP), has called for a local remedy to stem the spread of the rampaging Coronavirus pandemic.
The politician, who spoke in Lagos, stressed that the pandemic has provided Nigeria with the opportunity to think outside the box to lead in finding a cure for the virus disease.
Onovo, currently Head, Policy Positions, Movement for Fundamental Change (MFC), in a statement on Friday, maintained that COVID-19 had been easily treated by several people across the world, using home remedies.
He stressed that mortality rate of the virus disease had stood at only 0.6% in Ghana, while Madagascar had not recorded any death, thanks to the local remedies being adopted by those countries.
According to him, "Ghana, Senegal and Madagascar have very good performance against COVID-19.
Nigeria can easily match their performance, if we establish a healthy indigenous remedy. "This can very easily be achieved as we have several credible local
claims that can be investigated and approved.
"These claims include Pax Herbal's CVD Plus, HRM Ooni of Ife's remedies, Prof. Maurice Iwu's product and Pharmacist Ben Amodu's drug.
READ ALSO: COVID-19: Onovo Chides FG Failing in its Responsibility to Protect Nigerians – Onovo
"All that is required is for NAFDAC to confirm the safety of their remedies and NCDC to test their effectiveness with volunteer COVID-19 patients.
"A successful product from Nigeria will establish another source of foreign exchange in this period of low crude oil prices."
Onovo stressed that in line with Nigeria's foreign policy focus, the country should support Madagascar to obtain African and global acceptance for its established effective remedy, since the country had recorded major successes in that regard.
He maintained that since COVID-19 is very weak and dies in a few minutes if exposed to sunlight, people should not die from the virus, stressing that many who got infected with it had recovered without any symptoms.
Onovo restated that COVID-19 was caused by a weak Chinese virus of evidently unnatural origin, lamenting that although the World Health Organisation (WHO) declared the pandemic an international health emergency in January, the Federal Government failed to plan ahead, or tried to prevent its importation into the country until the index case was discovered on February 27, 2020.
"With the index case, isolation, contact tracing and mobilisation for a national response could have limited the spread as a stitch in time, saves nine.
"Muhammadu Buhari's futuristic pledge on April 27, two months after the index case, to develop strategies and policies was a confession of planlessness and incompetence.
"Strategies and policies should have been developed before the index case. A simple 'Pandemic Management System' could have limited the spread of COVID-19 very effectively," Onovo said.