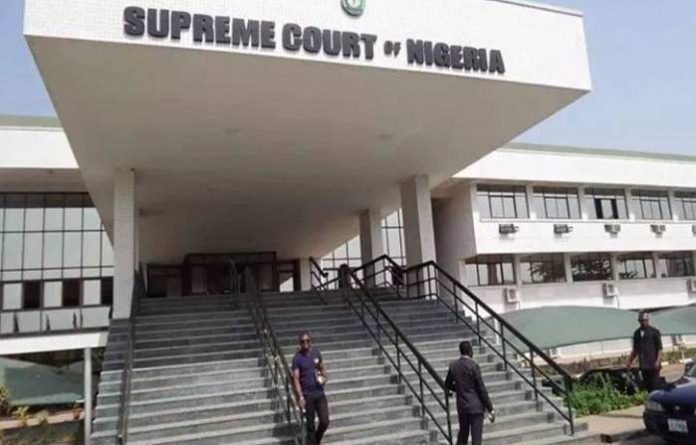 Chief Ochi Emmanuel Ode, Chairman of the Middle Belt Traditional Council (MBTC), Lagos-South West, has lauded the Supreme Court affirmation of Governor Samuel Ortom of Benue State as being a victory well deserved.
Governor Ortom, the candidate of the Peoples Democratic Party (PDP) was re-elected for the second term in the 2019 election.
Speaking with The NEXT EDITION in Lagos, Ode, Leader of Igede People of Integrity, an influential political pressure group in Benue State, maintained that the appeal of the All Progressives Congress (APC) candidate, Emmanuel Jime, was a needless distraction.
READ ALSO: Supreme Court Ruling: Ortom Dedicates Victory To God, Reaffirms Confidence In Judiciary
Ode: "To me, the desperation exhibited by Barrister Jime going up to the apex court was an unnecessary distraction and uncalled for.
"At this point, I expect him to congratulate Ortom and join hands with him to move the state forward in the overall interest of the Benue people for which he offered to serve.
"In like manner, Governor Ortom should be liberal in victory and celebrate with renewed vigor to deliver the dividends of democracy to all and sundry, knowing that his victory in the election and in the three levels of legal battles, were all act of God who has seen his inner love for the people of Benue when it really mattered to them.
"May I also use this medium to advise the chiefs, elders, the youths and women groups in the state to rally round his administration in order to give useful support to him and as well give constructive criticism where necessary. That is the only way we can achieve the Benue of our dream."
He further said: "If Ortorm fails because we stay aloof and do nothing to support him and his administration, we will have ourselves to blame because Benue is our Benue."