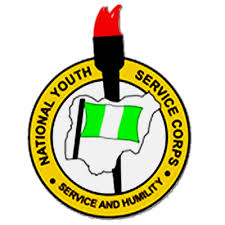 Director-General of the National Youth Service Corps (NYSC), Brig-Gen. Zakari Kazaure, has reminded corps members that travelling out of camp or places of primary assignments without permission is an offence.
Kazaure spoke on Tuesday at the Ekiti State Permanent Orientation Camp, situated in Ise/Emure, in Ise/Orun local government area of Ekiti while on a visit to educate corps members on dangers associated with playing with their health and security.
He lamented that the agency's standing rule was being repeatedly ignored in a manner suggesting that authorities had abdicated their roles of looking after the well-being as well as the welfare of the corps members.
The DG cautioned the corps members to avoid night journeys and other unnecessary journeys.
"Remember that before you embark on any journey, the need arises that you first inform your immediate supervisors and obtain necessary permits.
"A graduate is expected by the society to be above board. I, therefore, want you to please join hands with me to ensure that the tragic incident in Taraba is the very last of such," he said.
He expressed deep regrets over the tragic death of the nine corps members in Taraba State at the weekend.
Kazaure described the unfortunate incident as a huge loss to him personally, and the nation in general as he called for a minute silence to honour those who lost their lives.
READ ALSO: How nine NYSC members drowned in Taraba river –Police
He also advised the corps members to respect the culture and tradition of their host communities.
The NYSC boss said that any corps member in the country was free to call him personally on 07042542779, in case of any emergency where they might feel their  immediate supervisors could not handle.
He warned them, particularly the females, to avoid dressing irresponsibly and also to stay away from sharp practices such as engaging in internet fraud among others.
In her welcome address earlier, the new State Director, Mrs. Aniefiok Okpongete, told the director-general that a total of 1,809 Corps members were currently registered, with 1,109 males and 700 females.
She however, disclosed that a total of 187, among them, 149 females and 38 males had been advised to leave camp on account of either being pregnant, nursing mothers or facing critical health challenges.