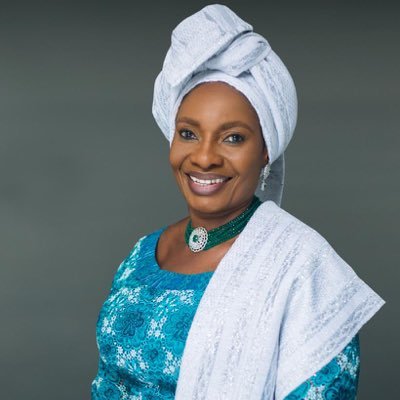 The National Population Commission (NPC) has drummed support for women empowerment and gender equality as provided by the 17 Sustainable Development Goals (SDGs).
The Executive Chairman of the commission, Alhaji Nasir Kwarra, made the call while declaring open a workshop on Gender Analysis of the 2018 Nigeria Demographic and Health Survey (NDHS) in Mararaba, Nasarawa on Wednesday.
Kwarra stated the imperatives of supporting gender equality not just for national prosperity but in accordance with the SDGs.
He said "women's equality and empowerment is one of the 17 Sustainable Development Goals.
"The SDGs recognise that gender equality is not only a fundamental human right, but a necessary foundation for  peaceful, prosperous and sustainable world."
The NPC boss also said that quality data generated from surveys conducted by the commission would provide important context to the dimensions of women empowerment.
He added that "the data, including in the areas of education, earnings, health and fertility decisions, is generally useful for planning and monitoring Nigeria's progress toward the SDG targets."
READ ALSO: Abia: Women Groups Hold Rally To Protest Violence Against Women, Girls
He said the reports to be developed in the workshop would be geared toward ensuring that NPC contribute useful information to the issue of gender equality.
He commended the Planning and Research Department for the effort, encouraging them to continue driving the process of generating data necessary for women empowerment.
Mr Ejike Eze, the Chairman, Planning and Research Committee, said that the goal of the workshop is to produce a gender analysis document from the 2018 Nigeria Demographic and Health Survey (NDHS) to achieve the SDG target on gender equality.
Eze, represented by Mr. Clifford Zirah, Federal Commissioner, Adamawa, said that the workshop is apt because women empowerment is key to national development.
The News Agency of Nigeria (NAN) reports that the aim of the workshop is to critically assesses the difference in women's and men's lives based on unequal distribution of resources, opportunities, power.
Highlight gender-specific variables, search for the underlying causes of inequality between women and men, as well as boys and girls, he urged the workshop participants. (NAN)