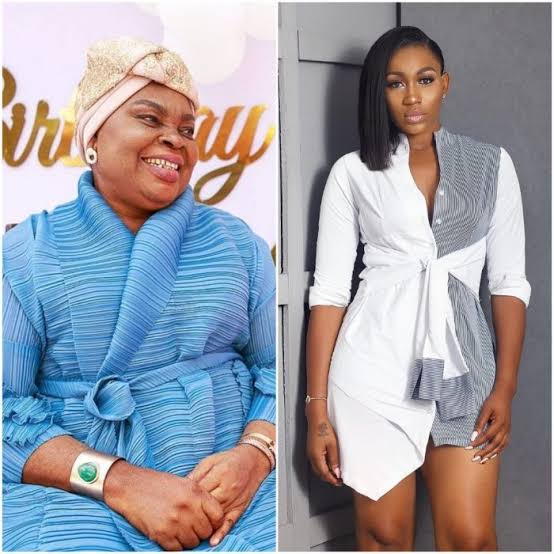 Nollywood actress, Ebube Nwagbo, has lost her mother as announced on her Instagram page earlier on Monday.
She wrote "Nnem Oma…Jee Nke Oma… You Were A FIGHTER!!! You Fought Till U Breathed Ur Last!!! You Held On Through The Pains Becos You Wanted To Live For Us. The Strongest Of Them All!! You Raised A Strong Woman In Me!!"
She talked about how much she would miss her mother and how hurt they all are at her departure.
READ ALSO: LASEMA Identifies Faulty Cooking Gas Cylinder As Cause Of Ijesha Fire — DG
She also promised to be strong for her father and her younger ones.
"We Miss And Love You Mum..You will Live In Foreverrts ForEver!Jee NkeOma C.C.NJee NkeOma Mama Oluebube," she wrote.