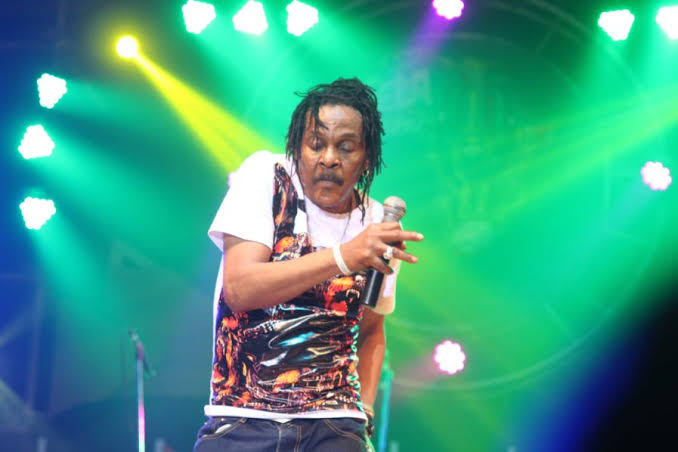 The remains of late legendary reggae artist, Majekodunmi Fasheke, popularly known as Majek Fashek, will be laid to rest in the United States where he died.
Majek died in his sleep on June 1 in New York City, after battling an unknown illness.
He was aged 57.
Randy, the first child of the late musician said the decision to privately bury his dad in the United States was taken "to ensure the safety of the fans, family and his friends."
Randy, who disclosed the plans in a YouTube video on the 'Majek Fashek and Family' channel over the weekend, stated that the Coronavirus outbreak had made it difficult to bring his dad's corpse home.
READ ALSO: Family, Friends Organise Fund Raising To Fly Back Majek Fashek
He however, did not disclose any burial date.
"The decision was based on us exhausting all resources trying to bring dad home. We went to a great length to solve all situations and problems but were forced with this decision based on the economic pandemic such as COVID-19…and many more," he stated.
Randy, who raised an alarm about the activities of scam artists out to defraud innocent fans by using his late father's name, noted that they have Majek's best interest at heart.
He said: "You guys don't feed into the people that said we are doing this for money, which is really ridiculous. We are one unit as we build dad's estate.
"Meaning all Majek Fashek related items will go through me and the family and there are no exemptions to that. Our purpose is to build until we are in the position to help little children and this is what dad would have wanted."