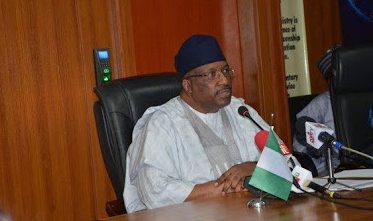 The Minister of Interior, Lt Gen Abdulrahman Bello Dambazau (Rtd), has condemned the order by some northern youths for the Igbo to vacate the north.
In a statement by his Press Secretary, Ehisienmen Osaigbovo, he lamented the development, saying it was a spurious and unwarranted for separation.
He therefore called on all well meaning Nigerians to go about their normal activities as Government would bring to bear the full weight of the Law on any individual or group violating the rights of citizens of the country.
He added that citizens were free to go about their normal businesses and would not be harassed or deterred by any group or persons.
The minister further advised the various ethnic groups to desist from flaming the embers of hate and adhere strictly to the teachings of good values of religions and cultures that encourage good neighborliness, national unity and integration, and love for one another.
He also advised youth to avoid being instrument of violence, animosity and disharmony among the citizens.
He said they should rather focus attention and energies on actions, that would engender national unity, integration and cohesion.