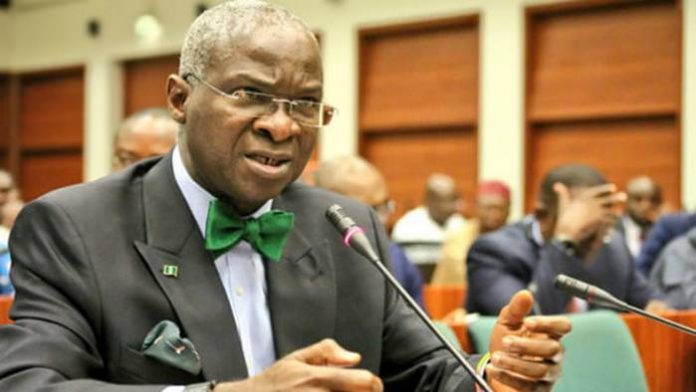 The Minister of Works and Housing, Mr. Babatunde Fashola, SAN, said on Wednesday the complaints about the state of Nigerian roads were exaggerated.
According to him, the roads were not as bad as people often portrayed.
Fashola made the claim while speaking to State House correspondents shortly after the Federal Executive Council meeting in Abuja.
"The roads are not as bad as they are often portrayed. I know that this is going to be your headline, but the roads are not that bad", he said.
He noted that if not for funding challenges, most road projects would have been completed.
READ ALSO: Fashola Responds to SERAP's FOI Request, Reveal Alleged Corrupt Contractors
The minister explained that some parts of the country, especially in the South-East and the South-South, had peculiar issues such as high water table, which makes construction during the rainy season difficult.
He said the ministry and contractors were waiting for the rains to subside before returning to sites.
Meanwhile, the FEC meeting, presided over by Vice-President Yemi Osinbajo, approved N58.4billion for the construction of Bida-Sachi-Nupeko road and the Nupeko-Patigi Bridge across River Niger, linking Nupeko and Patigi in Niger and Kwara states.