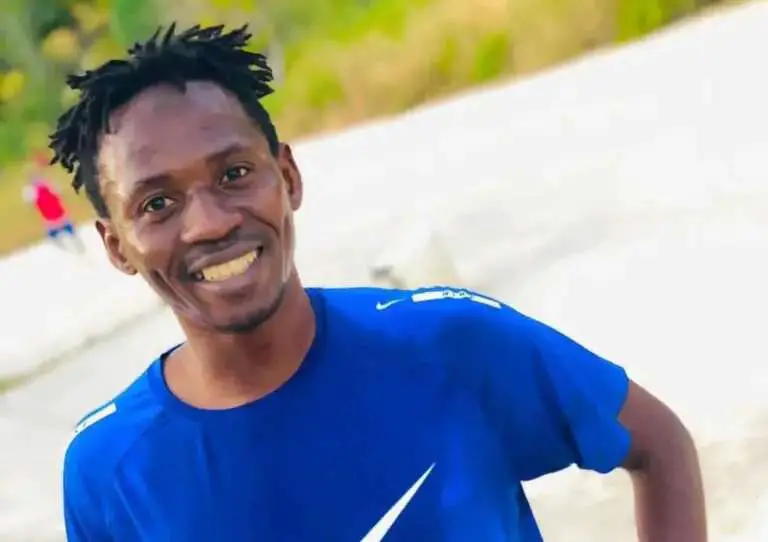 Former Jigawa Golden Star defender, Hadi Ado Bala collapsed and died during his side's home match against SP Cabanillas in Spain Terceira Division, Sunday evening.
In a statement by the Castilla-La Mancha Football Federation, the Nigerian young star who is playing for CD Madridejo FC of Spain collapsed for no apparent reason in the 39th minute of the match.
Accordingly, medical personnel on ground at the Municipal Toledo Stadium immediately came to his aid but effort to revive him proved abortive as he was later pronounced dead 30 minutes after.
READ ALSO: Ibadan Records Another Protest Over Scarcity Of Fuel, New Naira Notes
Speaking with Daily Trust in Kafanchan, Kaduna State, his eldest brother, Misbau Ado Bala, who spoke on behalf of his family, described the demise of their brother as a loss not only to the family, but to Nigerians and the world of football.
Also, the Kaduna State Football Association chairman, Shareef Abdullahi Kassim who also hails from Kafanchan, describes him as a world class defender and a talented footballer of his age.
"I was among the first to discover his talent, he played for my team, Shareef Academy as a young defender then. This is a great loss to Kaduna FA, NFA and the whole of Africa," he said.
The 21-year-old Kafanchan born player, Hadi, started his football career with Arewa United FC and several clubs like Shareef Academy, Golden Balley, Zaria Bees and Salama FC all in Kafanchan before he moved to Plateau and Jigawa states.
He played for International Development Academy, Valencia before he moved to CD Madridejo in Madrid, Spain. (Daily Trust)