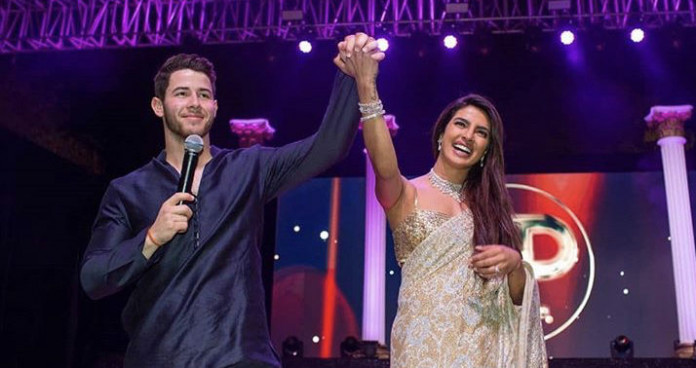 The wedding festivities for former Miss World and actress Priyanka Chopra and her heartthrob, Nick Jonas's came to an end on Sunday, December 2, in India.
The beautiful three-day celebrations kicked off with a mehndi party on Friday followed by the sangeet in the evening.
Before the festivities the bride was quoted as saying that their family and friends would need a vacation to recover from all the activities.
The Mehndi is the pre-wedding celebration in Hindu and Sikh culture where the bride has the red-orange mehndi "stain" applied to her palms, back of hands, and feet. Typically held the day before the wedding, the event often has a lounge feel, with colourful pillows.
Nick Jonas took to his Instagram page with beautiful photos from the ceremony which he described as one of the most important to a girl in India.
They also had a Christian wedding on Saturday where Nick's father, Paul Kevin Jonas Snr, who is a Pastor officiated. The bride wore a custom made gown from Ralph Lauren – the designer she used all through the wedding.
Priyanka and Nick's families competed to outdo each other at an elaborate pre-wedding dance before the couple said their 'I dos' in the final Indian wedding ceremony on Sunday.
The 36-year-old actress shared a series of photos and videos on Instagram.
Priyanka looked stunning in a golden sari as she danced with her 26-year-old husband-to-be who donned an Indian inspired blue suit.
The Instagram videos, posted the day after their nuptials on Saturday, showed the family of the bride and groom battling it out on the dance floor as they each put on musical numbers that shared stories about their backgrounds.
'It all began as a fierce song & dance competition between the families but ended, as always, as a huge celebration of love,' Priyanka Chopra wrote in a caption on Instagram.
'Nick and I were looking forward to the Sangeet (music evening), another pre wedding ritual. And to see what each side had put together.'
She continued: 'And what a performance it was. Each family telling our stories through song and dance, filled with lots of laughter and love. We were both filled with gratitude for the effort; the love and laughter will carry the memories of this special evening for the rest of our lives.'
Chopra concluded with: 'It is an amazing start to a lifetime of togetherness for our families and friends.. #grateful.'
READ ALSO: Please, Stop The Hypocrisy- Ini Edo Tells Omoni Oboli
Nick also posted a few pictures on his Instagram page with the caption: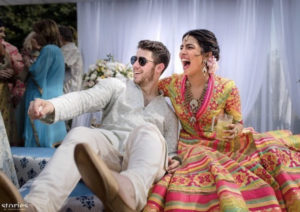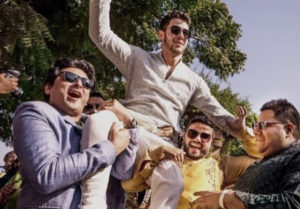 "Priyanka and I have been looking forward to the Sangeet (the musical evening and a pre-wedding ritual) to see what each side of the family had put together. We're both so full of gratitude for the effort and the love put forth by both families. What an amazing start to a lifetime!!
@priyankachopra'