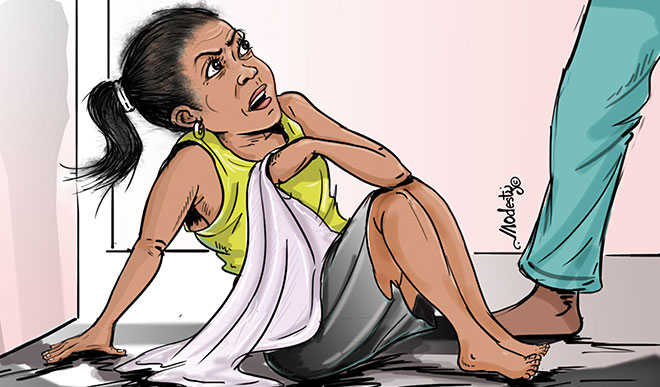 In response to the rising cases of Gender Based Violence (GBV), particularly rape, Community Links and Human Empowerment Initiative (CLHEI) has trained no fewer than 30 Civil Society Organisations (CSOs) working within communities on psychosocial relief and how to get help for survivors of GBV.
Execitive Director of CLHEI, Mrs. Helen Teghtegh, said the event was aimed at improving participants' skills on identifying, reporting, instilling ethical principles for referrals, and enlightening participants on the Violence Against Persons Prohibition Law.
READ ALSO: IPMAN kicks Against Latest Increase In Petrol Pump Price
Mrs. Teghtegh expressed confidence that the training will strengthen the capacity of members of selected Civil Society Organisations working in the areas of Gender Based Violence and further create synergy among Civil Society Organisations, in avoiding duplication of efforts around communities and Benue State at large.
Participants were exposed to the basics on Trauma, Counselling and the Violence Against Persons Prohibition Law Provision and Psychological First Aid.
Our correspondent reports that resource persons for the training were drawn from the police, Federation of International Female Lawyers (FIDA), ministry of Women Affairs and Social Development, Makurdi, Counselling Psychologists and Medical Women's Association of Nigeria.
Earlier, the Programme Coordinator of ChristianAid, Baba Tabat, said the training is part of the activities of ChristianAid in Benue State towards building the capacity of Civil Society Organisations, working in communities to respond to the growing concern about Gender Based Violence.
He explained that available records have shown that the period of lockdown due to COVID-19 Pandemic affected lots of communities and people, part of which is increase in cases of sexual assault and rape.
"30 Civil Society Organisations are taking part in the training, which is an upshoot of ChristianAid's previous intervention to responding to primary and secondary impact of COVID19.
"Being implemented as C19 Appeal launch, the training is an upshoot of previous interventions to respond to primary and secondary impact of COVID-19 by the ChristianAid in Kwande Local Government Area of Benue State, which is home to refugees and Internally Displaced Persons (IDPs).