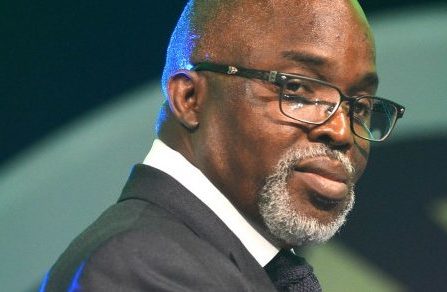 The Nigeria Football Federation and Zenith International Bank on Wednesday launched the second edition of the NFF/Zenith Bank U13/U15 Future Eagles Stars Championship.
At the event, held on Wednesday, at Onikan, were NFF 1st Vice President/Chairman of Youth Football Committee, Barrister Seyi Akinwunmi; Zenith Bank's Head of Digital Marketing, Mr. Pascal Or; Member of NFF Youth Football Committee, Mr. Dotun Coker; NFF's Director of Communications, Mr. Ademola Olajire and Zenith Bank's Head of Media, Akin Olaniyan.
Akinwunmi disclosed that calls had gone out for entries from the states for the second edition, with September 10 as deadline.
The zonal finals are to take place September 13th – 16th.
The group stage matches/final of U13/semi finals of U15 will come up in Kano, September 20th -23rd, while the final of the U15 will come up on a date to be agreed with the sponsors.
The Future Eagles will play against a top academy as curtain raiser.
"The NFF as an institution remains very grateful to Zenith Bank for this partnership, which has enabled us to give fillip to our vision of youth football development.
"The first edition produced players who form our U15 National Team (Future Eagles) that recently impressed in a two–match tour of Morocco against the Morocco U15 squad.
"For this second edition, we have planned for it to be much bigger, and we have the support of Zenith Bank.
"We are committed to sustaining the credibility and integrity of the championship through thorough screening that will take several stages and dimensions, and we also want to breed the next generation of Nigerian referees by using very young referees."
Akinwunmi, also Chairman of NFF Football Committee, revealed too that his committee would insist on coaches who have a minimum of CAF C License to handle the teams.
He made the case for young, agile, educated and certificated trainers to grow the future stars.
"I can assure you that this is one project that the entire NFF Board is passionate about. It is about building good, diligent and wonderful people who are proud to be Nigerians."
Pascal Or expressed Zenith Bank's excitement at being involved in the programme.
"When a good idea is thoroughly packaged, you know from the onset that it will be successful. The NFF has done brilliantly well with the way they handled the first edition and the plans they have unveiled for the second championship.
"My challenge goes to other organisations to get involved in forms of youth development programmes.
"The youth is the heart and soul of every nation. Zenith Bank is keen to continue to support and be identified with this programme."