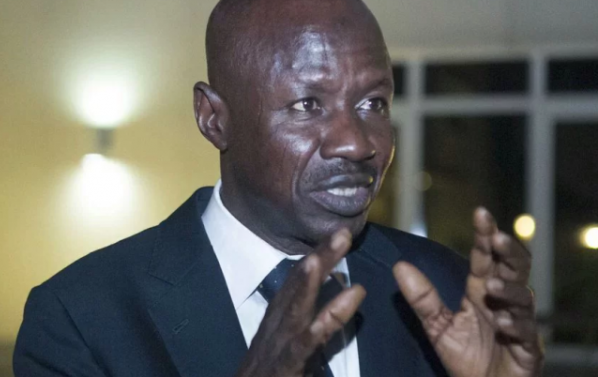 The Economic and Financial Crimes Commission, EFCC, between January and August 2017 recovered about N409 billion and secured 137 convictions nationwide, the acting chairman, Ibrahim Magu, on Wednesday.
Magu spoke at an interactive meeting with media executives that held in Abuja.
"Between January and August 30, 2017, the EFCC recovered N409,270,706,686.75; $69,501,156.67; 231,118.69 Pounds; 610,816.20 Euros; Dirham 443,400.00 and 70,500.00 Saudi Riyal," he said.
"Over a month ago, the Commission recovered over N329billion from a group of oil marketers for the Nigerian National Petroleum Corporation," he added.
The session, which provided media editors from the print, online and broadcast media platforms, an avenue to engage with the EFCC boss, was also utilized by Magu, to intimate them of the resolve to remain unrelenting in the fight against corruption.
"In the area of prosecution of cases in court, we are also making progress despite the antics of some persons accused of grand corruption to delay trial," Magu said.
He urged media men to see themselves as partners in progress, noting that the EFCC could not alone win the war against corruption.
"From what we read in the papers these days, it is either somebody is fighting Magu or Magu is fighting other people," he said, adding that it was obvious journalists want to sell their newspapers.
"But seriously speaking, instead of fighting ourselves, we should be united in fighting the common enemy, which is corruption," he stressed.
Magu used the opportunity to stress that he had no personal grouse with anyone, explaining that "I am not after anybody and have no issues with anybody. Those who think they have issues with me will soon discover that I mean no harm."
He said, "What drives me is the passion to do what is right by ensuring that we fight corruption to a standstill in this country."
He further gave assurance that the EFCC would not rest on its oars.
He noted that, "We believe there is still a lot to be done which is the reason why we are actively seeking the support of all stakeholders, including the media."