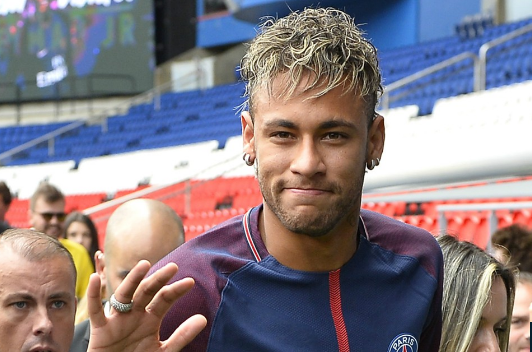 Neymar will miss Paris Saint-Germain's opening Ligue 1 clash with Amiens on Saturday due to a failure to lodge the Brazilian's transfer documents before midnight.
The attacker himself said at a press conference that he was fit and ready to take to the pitch immediately, but will be forced to wait before he can make his competitive debut.
A Ligue 1 official confirmed on Saturday the late lodging of Neymar's international transfer certificate (CIT), meaning the world's most expensive player will be forced to watch from the stands as his new club get their league season underway.
Read also: Bigger challenge, not money behind my move to PSG – Neymar
Kick-off for Les Parisiens' first Ligue 1 clash of the 2017-18 campaign has been pushed back by 15 minutes (now 16:15 BST) to account for the former Brazil captain's unveiling at Parc des Princes, with a sell-out crowd of more than 45,000 expected to be in attendance.
The presentation ceremony will begin at 14:45 BST.
Neymar, whose transfer to the French giants has left Barcelona rich in funds but scrambling to find a replacement ahead of their own season, signed a five-year deal with PSG worth a reported €30m per year in wages after tax.