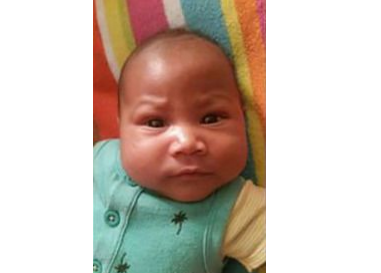 A Maryland man who fatally beat his 2-month-old because the infant wouldn't stop crying has pleaded guilty in his death, PEOPLE confirms.
Antoine Petty, 33, pleaded guilty to first-degree child abuse resulting in death in the slaying of his baby boy, Antoine Flemons Petty Jr., according to the Prince George's County State's Attorney's Office. He faces up to 40 years behind bars when he is sentenced on Oct. 19.
After killing the child on Sept. 21, 2016, Petty buried his body in a shallow grave behind a high school.
According to charging documents obtained by PEOPLE, Petty carried the infant out onto the balcony of the family's apartment and started punching the baby in the chest in an attempt to silence him. When the baby kept screaming, his father brought him back inside and continued punching him.
Detectives say the beating only stopped when the infant began bleeding from his mouth and nose.
The infant was unresponsive after the beating, so Petty and his wife, 25-year-old Geneice Petty, allegedly placed the baby's body in the back of their car, where it stayed for 24 hours.
The child's parents eventually drove their son's body to the back of a high school and placed the remains in a shallow grave that remained covered for weeks, charging documents allege. Police learned the child might be in danger after relatives called investigators to report they hadn't seen the baby in weeks.
Petty allegedly confessed to the fatal beating and lead police to his son's remains.
Geneice Petty also faces criminal charges stemming from her son's death. She was charged with being an accessory after the fact and her case remains open and unresolved. Her trial has not be scheduled yet.
Attorneys for the Pettys could not be reached Thursday. The suspects' relatives were also unavailable for comment.
"His actions were so incredibly heinous that he deserves every day of that prison sentence," Gina Ford, a spokeswoman for the Prince George's County State's Attorney's Office, told the Washington Post. "This was a defenseless 2-month-old child. … Rather than consoling his son he takes his son and beats him."