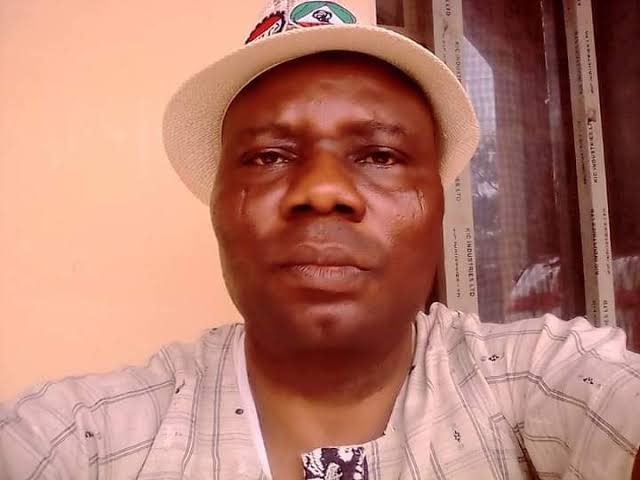 The National Conscience Party (NCP) has called on the Inspector General of Police (IGP), Mohammed Abubakar Adamu, to order a full-scale investigation into the killing of its officials in the Federal Capital Territory (FCT) chapter of the party, the late Comrade Alexander Ogbu.
Ogbu, a journalist and human rights activist, was until his death, the party's FCT State Director of Mobilisation.
The party, in a statement issued by Comrades Abe M. Fisayo, NCP FCT chapter chairman, after a joint emergency State Executive Committee (SEC) and stakeholders' meeting over the killing, urged the IGP to unravel the killing of the late Ogbu on Tuesday January 21, 2020 at Berger in Abuja in the hands of trigger happy policemen.
Fisayo stated: "We demand full investigation into the circumstances surrounding the death of our late Director of Mobilisation. We equally demand that the policeman that fired the shot that killed our member must be identify by the authorities and should be made to face the wrath of the law.R
READ ALSO: Murder Of Oko Oloyun: Police Uncover Lead
"The party also demands as a matter of urgency, a public apology from the police authorities. It is also important that the police authorities should pay full compensation to the wife and the two-year-old daughter left behind after the untimely death."
Meanwhile, Fisayo informed that the party had instructed its lawyers to take appropriate legal action against the police authorities over Ogbu's killing.
"We join all other agencies where the late journalist and activist in condemning this barbaric act and we will all ensure that justice will prevail. A condolence register has been opened in our party office located at No 1 Yahunde Crescent, Wuse Zone 6 by Berger Bus Stop, Abuja," the NCP chief informed