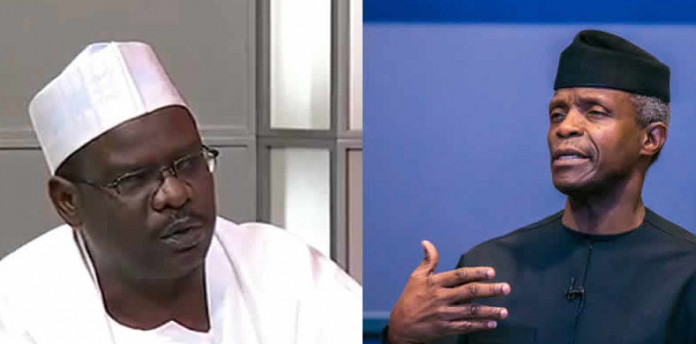 Vice-President, Prof. Yemi Osinbajo on Monday met behind closed doors with Sen. Ali Ndume at the Presidential Villa, Abuja.
Though the agenda of the meeting was not disclosed to State House correspondents, NAN, however, learnt that it was not unconnected with the forthcoming election of a new leadership for the 9th National Assembly, NASS.
The national leadership of the ruling All Progressives Congress, APC, had earlier enjoined all APC members-elect in the national assembly to support the party's choice candidates for the leadership positions.
READ ALSO: Victorious Christian Recipe Launched
The party has adopted Sen. Ahmed Lawan for the seat of Senate President and Femi Gbajabiamila for the position of Speaker of the House Representatives.
However, Sen. Ndume has refused to accept the party's position insisting he would contest for the seat as he had been promised the position long before the elections.