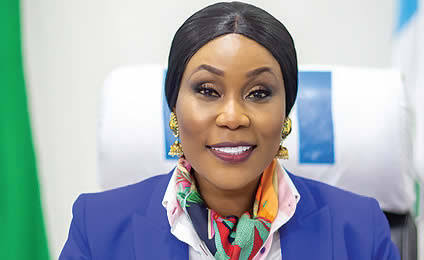 The National Agency for the Prohibition of Trafficking in Persons (NAPTIP) said the Agency has secured the conviction of 38 sexual offenders since November 2019.
The Director-General of NAPTIP, Dame Julie Okah-Donli, made this known in her opening remarks during the training of Stakeholders and members of the state taskforce on human trafficking in Uyo on Tuesday.
The training was organised for stakeholders from South South, South East and South West members of the taskforce.
She said that the purpose of the training is to build the capacity of frontline members of the state taskforce and other stakeholders.
READ ALSO: EndPoliceBrutality: Address The Nation Before It Is Too Late, ActionAid Nigeria To Buhari
"This is with a view to sharpening their professional skills so that they could effectively contribute to national efforts to curb human trafficking,'' she added.
Okah-Donli said that during the period, no fewer than 143 cases were reported to the agency.
She added that some 442 traffickers convicted are serving various jail terms as almost 17,000 victims have been rescued.
She said that NAPTIP has resolved to end human trafficking in the country, stressing that the agency will continue to engage various stakeholders to achieve its objective.
"NAPTIP relies on the support of all men and women of goodwill to continue to achieve its mandate.
"To date, about 442 traffickers have been convicted and are serving various jail terms and almost 17,000 victims rescued and counseled with a good number of them empowered by the agency.
"I wish to reiterate that our resolve to end human trafficking in Nigeria is firm and we shall continue to engage with various actors across board to achieve this," she said.
She noted that the challenges of human trafficking and irregular migration were quite enormous and new initiatives must be developed to ensure sustained successes against these twin monsters.
The D-G commended the International Organisation for Migration for sponsoring the project.
NAN