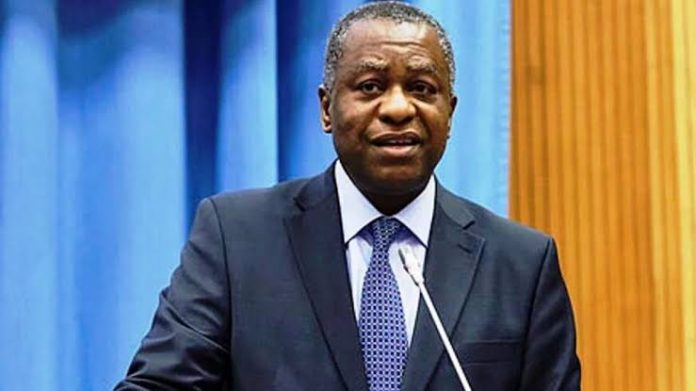 The Minister of Foreign Affairs, Geoffrey Onyeama, is currently meeting with the members of the diplomatic corps in Abuja.
The meeting is taking place at the Tafawa Balewa House headquarters of the ministry of Foreign Affairs, Abuja.
Though the agenda of the meeting has not been made public, it is expected to discuss the ongoing #EndSARS protests rocking the country.
READ ALSO: JUST IN: #EndSARS: Senate In Emergency Closed Session
Attending the meeting are the envoys of the United States, United Kingdom, Germany, among others.
The Next Edition reports that youths have been on the streets for over two weeks protesting against police brutality and demanding justice for victims of extrajudicial killings.
The Next Edition also reports that the protest is ongoing in various countries of world including the US and UK.