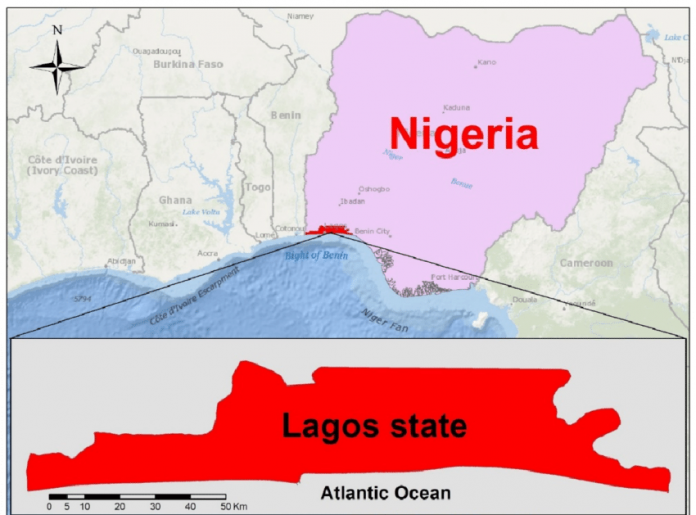 A mother and her two kids have been burnt to death at a black market shop in Satelite Town, Lagos, where fuel is being sold.
It was learnt that the shop belonged to the deceased children's father who reportedly sold adulterated fuel there.
Daily Trust gathered that the kids had slept in the shop while their mother was outside when the fire broke out around 5pm on Saturday.
She was said to have rushed in to save the children but also got trapped in the inferno.
READ ALSO: Herbal Sex Enhancing Drugs Laced With Cannabis, Dangerous Chemicals – NAFDAC
A resident of the area, Olayiwola Ibrahim, told our correspondent that the three victims were burnt beyond recognition.
He said, "There was a fire outbreak close to Dantata HF Saphadeen in Satelite Town. The family of one of the boys selling black market fuel along the road came to visit him at his business spot as usual.
"Suddenly, there was an explosion in his small store where he normally stored petrol and diesel. The fire was uncontrollable, the wife and two children of the young man burnt to ashes.
"The charred bodies have been taken away under the supervision of the police from Satelite Town Police Station."
The Police Public Relations Officer in the state, SP Benjamin Hundeyin, confirmed the incident to our correspondent, adding that further investigation was ongoing.
He said, "Preliminary investigation shows that the owner of the shop was adulterating PMS in his shop. It exploded and his two children who were sleeping inside the shop were caught in the fire. The mother rushed in to save the children and she also got burnt." ( Daily Trust)