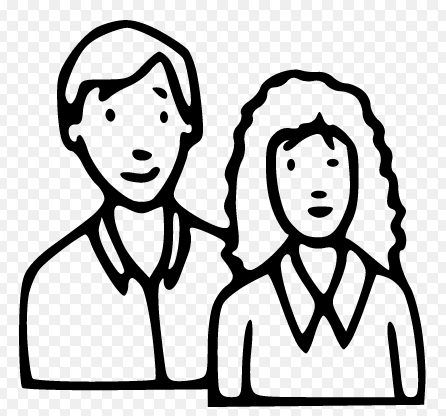 The relationship between parent and child is of fundamental importance because it protects the child and stabilizes his or her development and maturity into adulthood. For this reason, the parent-child relationship enjoys special legal consideration. Increasingly, various tiers of governments have become more involved in the relationship, especially when a child is abused or neglected. In addition, parental roles have shifted over time, forcing the law to move with the changes. Legal rights that were once the sole province of the father are now shared with the mother, and in general, the law seeks to treat both parents equally. The Next Edition sought peoples' opinion regarding who, between mothers and fathers, children are closer to.
Mr. Mfon Emmanuel:
"I am closer to my dad because he emphasizes more on matters and he understands me better than my mom who is mostly emotional and sentimental about issues."
Anietie Udoh
:
"I am closer to my mom because she is always loving and understanding, she creates room for me to tell her what is bothering me and also finds a way to proffer solution to the problem."
Mr. Emuche Nnaji:
"My dad died when I was 14 years old, so I don't know much of him but all I can remember is that I am closer to my mom than my dad for this obvious reason. My mother would always let me get away with my troubles unlike my dad who would never hesitate to punish me to serve as reminder."
Mr. Kingston:
"Hmmm! This is hard to answer but I will say I am closer to my mum than my dad. The reason being that my dad is long gone so I have long been left with my mom. She is always willing to listen to every detail and ensure she tries to satisfy your need to the best of her ability."
Nathaniel Christopher
:
"I am close to my mom because she is so caring and soft-hearted, unlike my father who is a strict disciplinarian and a no-nonsense man."
"My dad, reasons? I don't know."
Edidiong Edet
:
"I'm closer to my mom because she has been my source of inspiration and assistance. She has been there all the way, unlike my dad who is always very busy and not always in the house let alone having time to listen to your problems."
Femi Ademola
:
"She doesn't just act like my mom but also like a friend and a sister to me. Am so closer to my mom than any other person."
Mohammed Abdullahi
:
"I am closer to my mom because I never got to know my father. My father was late before I turned a year old so, I don't know anything about him or if I would have been closer to him than my mom. But as it stands I am who I am today because of my mother so I am close to her."
Mr. Samuel Jonas
:
"I am closer to my mom because she carried me in her womb for nine months before bringing me into this world and since then she has been responsible for me. She has single-handedly raised me and made me who I am today, unlike my father whose responsibility was to impregnate her and go about his business."
Mr. Zachariah Idris
:
"I am close to my parents equally because they have both been there all the way and they both raised me to be the man I am now."
Mr. Musa Saheed
:
"I am close to both of my parents because they gave me life and made me who I am now. They are both loving and understanding"
Solomon chuks:
"I am closer to my mom than my dad because she is easier to talk to than my dad."
Faith Ini
:
"I am close to both of my parents because they both treat me the same and have time to listen if I have anything to say at any time."
Emmanuel Obiazi
:
"I never was close to any of them until I lost my father 11 years ago and the reality of life dawned on me that life is a struggle and only the living can survive. Now, I am close to my mom because she is the only one around and she is always there to listen as life has made it so."
"I like dad more because he is caring, understanding, loving, and accommodating also he is friendly and fun to be with."
Mrs. Elizabeth Patrick
:
"I am closer to my dad than my mom because my dad is always there for me and will provide all I want or need even if he has to borrow, unlike my mom who when she says she doesn't have and that is the end of it. My mom is not the type who will cover you when you falter instead she will be the first to condemn, expose, ridicule, and disgrace you in public without thinking of the consequences and this habit of hers is also provocative, my dad is always having issues with her for this.
In conclusion, be patient with your parents. They love you deeply and are emotionally involved with you.  They may become too vigorous as they set their guidelines for you to follow. Give them the room to misunderstand and to make one or two mistakes as human beings that they are. Also, recognize their authority and be grateful for their discipline. While doing that, have it at the back of your mind that such discipline may set you on the right path. So, do not choose between your parents or accord more respect to one than the other.