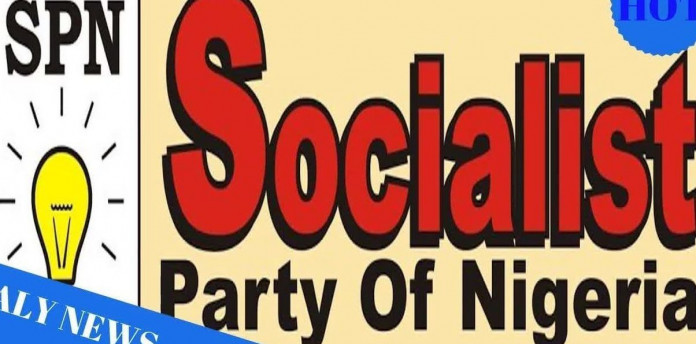 The Socialist Party of Nigeria, SPN, has expressed its support for the strike declared by the Nigeria Labour Congress, NLC, Trade Union Congress, TUC, and the United Labour Congress, ULC, over the non-implementation of the new minimum wage by the Federal Government.
The declaration of the strike by the workers' unions came after the expiration of the 14 days ultimatum they gave the government to act or face the wrath.
The political party in a statement signed by Acting National Chairperson, Abiodun Bamigboye,                                                                   and the National Secretary, Chinedu Bosah, said the strike needed to be supported because a new minimum wage was due about two years ago.
The statement reads in part:  "To be clear, this is a strike that must be supported by the entirety of workers, youth and oppressed. Not only is a new national minimum wage legally due since two years ago, the increase in pump price of petroleum products, inflation, naira devaluation, increase in electricity tariff amongst others have increased the cost of living for Nigerian workers and their dependants. Today the N18, 000 minimum wage is not worth more than $50 – a poverty wage that is not adequate for any category of worker.
READ ALSO: I am not perturbed by workers' strike threat-Umahi
"But true to type, the Buhari/Osinbajo government like all previous capitalist governments has shown clear insincerity about the minimum wage. Rather it is only using the promise to pay minimum wage as a ploy to ingratiate itself with workers with a view to getting their votes in the coming 2019 general elections. The snail-pace of negotiations at the tripartite committee whose work has now been suspended by the Minister of Labour as well as the lack of any provision for a new national minimum wage in the 2018 budget strongly confirms this.
"We therefore commend the three labour centres for uniting to jointly prosecute this struggle. This form of unity in struggle has been a demand of the SPN for some time now in order to overcome the divisions that currently exist. It would be important for the labour movement to build on this and extend this spirit of solidarity into the rank and file of each of the federations."