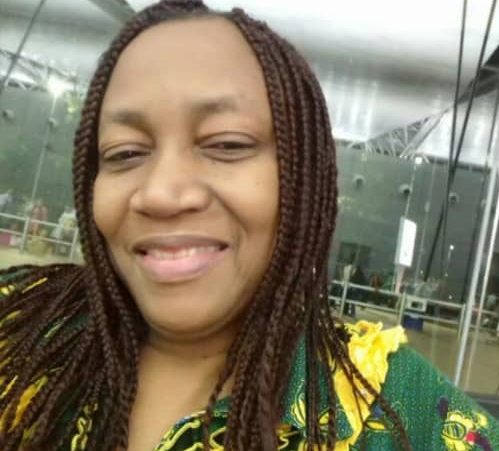 The last few months have been, particularly, burdensome for most Nigerians. Many families are distressed over harrowing experiences, just to access basic amenities and decent meals.
For a country that is home to the largest pool of poor people on earth, life has become very dreadful, with a large percentage of the population, subsisting on less than one dollar daily.
Unfortunately, there is no hope in sight, as coronavirus continues to devour lives and resources.
Hence, Nigerians should, brace up for tougher times, with soaring prices of commodities, massive unemployment, inflation, and financial uncertainties.
This inevitable despondency was underscored again, last week, when, the Vice President Yemi Osinbajo-led Committee on Economic Sustainability Plan presented its report to President Muhammadu Buhari.
Indeed, this stark and frightening projection, may not have come as a shock to industry watchers, but it is an official signal to beleaguered citizens, to get ready for a very rough ride with poverty and hunger.
For several years, the masses, have grappled, with indescribable hardship and infrastructural deficiencies.
The deprivation and devastation, heightened with physical distancing measures and commercial restrictions, to curb community-level infections.
Sadly, the rates escalated in the last few weeks, as Nigeria recorded over 25,000 infections and 15,000 active cases this week.
The global rate has surpassed one million.
The resumption of businesses, is generally blamed for this upsurge, but it was inevitable, following demands to resume commercial activities.
Many governments are still faced with the dilemma to strike a balance, between saving lives and securing livelihoods.
Most countries routed for gradual opening of the economy, in order to avoid a far worse humanitarian emergency and social distress.
READ ALSO: Nigeria And The New Roadmap To Protect Children From Violence, Abuse
Undoubtedly, the emergence of this consumptive pulmonary disease, that has wrecked businesses and killed millions of people globally, has pushed several nations into a recession, like never before.
In Nigeria, the situation is quite gloomy, especially for low-income earners and those in the informal sector.
The poor masses, as always, are at the receiving end of the imbroglio, due to lack of any meaningful social security system and safety nets, especially for vulnerable citizens, children, youths, women and Persons living with Disabilities(PLWDs).
Those with underlying diseases notably hypertension, diabetes, cancer, tuberculosis and renal impairment also face huge risks, hence deserve serious medical and social support.
Undoubtedly, many nationals have reached a breaking point, with many fighting hard to survive.
Despite enormous efforts by governments and several agencies, most people find it hard, to eke out a living.
Given the catastrophic impact of the plague, the administration should urgently rise to the looming humanitarian catastrophe, in order to curb the surging destitution, food insecurity, mental disorders, suicide rates and needless morbidities.
Sadly, successive governments have not shown much commitment to radically tackle poverty and other social issues confronting the populace.
This insensitivity became even more glaring, with the arrival of the deadly zoonotic disease.
It has also exposed the nation's inability to protect the population from shocks and emergencies.
It is no surprise that, last week's report from the Osinbajo-led Committee, was any thing but cheery.
It warned that about 39.4 million people may be become jobless by the end of this year, 2020, if the government failed to take urgent action.
'The Gross Domestic Product (GDP) may further reduce to minus 4.40 per cent and minus 8.91 per cent, due to the financial crises.'
Buhari also acknowledged the severity of the plague and its humongous toll, in his response.
'While the COVID-19 pandemic spread through our towns and cities, it continues to take a massive toll on the economy. I know that many of us have experienced great difficulty during this time, businesses have considerably slowed down and in certain instances, operations closed, work days have been cut short and personal liberties restricted, people have lost their jobs and earning a living has indeed been difficult.'
'This has been a trying time for those in the informal sector, which constitutes a large part of our economy, important family celebrations were held without the presence of loved ones, schools are closed and parents have had to resort to home schooling in addition to juggling other responsibilities.'
As the nation totters over this financial disaster, the leadership must seek novel strategies to halt this gnawing malaise, that has pushed citizens to indescribable pain and penury.
Therefore government should clearly align it's actions, with global response standards, by focusing simultaneously, on 'saving lives, protecting livelihoods and securing the future.'
.OJUKWU is a journalist and Fellow of Hubert H. Humphrey Fellowship, under the Fulbright Scholarship.