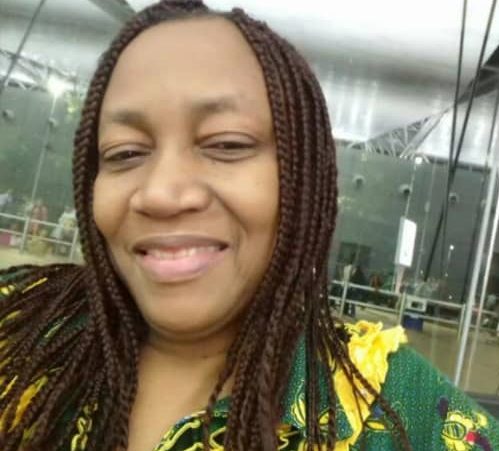 Leah Sharibu had big dreams, like every other child.
But those dreams were squashed by Boko Haram terrorists, some two years back.
Leah was among 110 students, who were captured from their school in Dapchi, in Yobe state by the insurgents.
Others were freed, but Leah remains shackled, for refusing to embrace Islam and renounce Christianity.
Her travails in the hands of the deadly group, are heart-rending and horrendous.
Sharibu's prolonged captivity reflects the colossal failure of government to defend and protect its minors from criminals.
The forceful abduction of Ese Oruru by one Yunusa Dahiru, was another atrocious infringement, that sparked widespread condemnation.
Sadly, many girls and boys, are still hounded by indescribable hardship and destitution, due to non-existent safety nets and defective enforcement mechanisms in the country.
It is incontrovertible that millions of children and youths face untold hardships and hazards, across several jurisdictions, due to parental negligence, government lassitude and obnoxious socio-cultural norms, which often, wreck their fortune and future.
Nigeria is inundated by harrowing sights of legions of children roaming the streets, hawking, begging and scavenging for foods from refuse dumps and trenches.
Others are trapped in reprehensible sex slave cartels, human trafficking rings and forced marriages, while some are carted away as domestic labourers.
The nation's bourgeoning population of out-of-school children, represents gross violations that are unjustifiable and unconscionable.
Many young ones are abandoned to the streets and market corners, and forced into begging, as typified by the almajiri system.
Despite its ban in northern states, many children still roam about begging and scavenging for food in Kano, Jos and other major cities.
All these atrocities reflect a social crisis of incalculable proportions.
It is quite sad that 21st century Nigeria still upholds medieval norms that encourage all forms of sexual crimes and violations that threaten the existence and safety of children.
The nation, has for long, been beleaguered by terrorism, sectarian hostilities, social woes and economic crises, which cumulatively exacerbate underdevelopment.
These brutalities have long term effects on the lives of victims particularly, mentally, physically and physiologically.
Hence, this administration must find the political will to tackle decisively, these disturbing tenets, that defy the nation's legislations and international treaties on freedom and equality.
The failure of successive governments to domesticate these inalienable liberties, notably the benchmarks on rights of women and children is an aberration.
This negligence will certainly subvert the actualization of the Sustainable Development Goals(SDGs).
READ ALSO: High Population Growth Rate, A Challenge, Sustainer Of Poverty – Dr. Leticia Appiah
Children are meant to be protected and cradled. But this is not the case for many, especially in the global south.
Across Africa, Asia and the Americas, young people are mistreated, even in their homes.
Recently, the United Nations (UN) unveiled a new roadmap on protecting the world's children, tagged: 'Global Status Report on Preventing Violence Against Children 2020 report.'
Speaking at the launch of the publication, Director-General, World Health Organization (WHO), Dr. Tedros Ghebreyesus said, 'there is never any excuse for violence against children.'
'We have evidence-based tools to prevent it, which we urge all countries to implement. Protecting the health and well-being of children is central to protecting our collective health and well-being, now and for the future.'
He blamed countries for this colossal negligence, as revealed by the research findings.
'Half of the world's children, or approximately 1 billion children each year are affected by physical, sexual or psychological violence, suffering injuries, disabilities and death, because countries have failed to follow established strategies to protect them.'
This new blueprint, by the World Health Organization (WHO), UNICEF, UNESCO, the Special Representative of the United Nations Secretary-General on Violence against Children and the End Violence Partnership, is the first of its kind, charting progress in 155 countries.
Its framework, codenamed 'INSPIRE,' is a set of seven strategies for preventing and responding to violence against children.
The report called 'for more government action and warns of dramatic impact of COVID-19.'
There is no doubt that this study 'signals a clear need in all countries to scale up efforts to implement them.'
'While nearly all countries, 88 percent, have key laws in place to protect children against violence, less than half of countries, 47 percent, said these were being strongly enforced.'
According to Dr. Tedros, WHO and its partners will continue to work with countries to fully implement the strategies by enhancing coordination, developing and implementing national action plans, prioritizing data collection, and strengthening legislative frameworks.
'Global action is needed to ensure that the necessary financial and technical support is available to all countries. Monitoring and evaluation are crucial to determine the extent to which these prevention efforts are effectively delivered to all who need them.'
UNICEF Executive Director Henrietta Fore said, 'violence against children has always been pervasive, and now things could be getting much worse.'
'The lockdowns, school closures and movement restrictions,' due to COVID-19, she noted 'have left far too many children stuck with their abusers, without the safe space that school would normally offer.'
'It is urgent to scale up efforts to protect children during these times,' she stressed.
Similarly, Dr. Howard Taylor of End Violence Partnership said 'ending violence against children is the right thing to do, a smart investment to make, and it is possible. It is time to fully fund comprehensive national action plans that will keep children safe at home, at school, online and in their communities.'
'We can and must create a world where every child can thrive free from violence and become a new generation of adults to experience healthy and prosperous lives.'
This could not have been better said.
Ending all violations against children, is a task that should be accomplished and urgently too.
.Ojukwu is a journalist and Hubert Humphrey alumnus.Send feedback via [email protected]