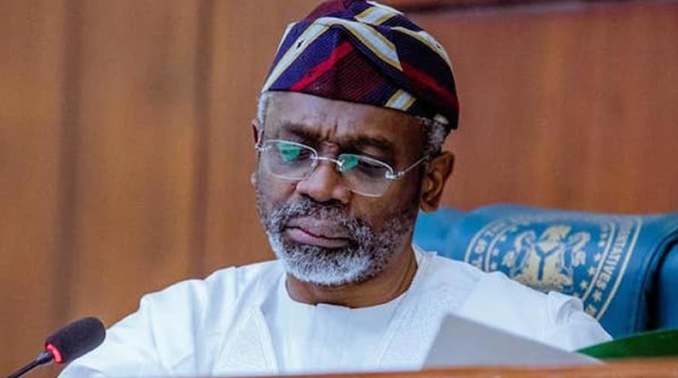 Memories and emotions went high on Wednesday during the valedictory session of the House of Representatives, as Speaker Femi Gbajabiamila officially dissolved the 9th assembly.
Rep. Alhassan Ado-Doguwa, the Majority Leader of the House, had moved a motion to commence the valedictory session, while Rep Ndudi Elumelu, the Minority Leader seconded the motion.
Gbajabiamila, in his valedictory speech, said: "I will miss all of you and miss this house, you have enriched my life and I cannot express how much you have impacted the house.
In an emotion laden speech, Gbajabiamila said the joint efforts in nation building by members were to ensure that the dreams of the nation's founding fathers did not die.
He said, "We have come, we have seen and while we are yet to conquer, my enthusiasm to serve remained undiminished."
According to him, it has been the honour of his life to serve the people of the country.
"I thank my constituency and I express gratitude to my colleagues for the privilege to serve."
He said since he assumed office, the house had changed drastically in such a manner he had not witnessed, adding that the change came with speed as witnessed in the last four years.
He said the 9th House of Reps had governed well with some interventions, including COVID-19 pandemic, Police Reform Bill, Electoral Acts Amendment Bill, Constitutional Review, among others.
According to him, "We have worked to take advantage of social and economic transformation that benefit us; we have left our mark on every sectors of our national life."
READ ALSO: INEC Releases Final Candidates' List For Bayelsa, Imo, Kogi Guber Polls
He said the House was able to introduce discipline on the Appropriation Act that now commenced from January to December of every year.
According to him, the 9th House of Reps has ended and the 10th will commence.
"I urge you to ensure that you are not found wanting by man or God in the final judgment."
Also, Rep. Julius Ihovhre (APC-Edo), said he would forever cherish the friendship he made in the 9th assembly, adding that such relationship would last forever.
He commended the speaker for leading the house well and perfectly and demonstrated that he could manage a diverse group of people.
"In your new roles as the Chief of Staff to the President, the challenges you will face are more than here, we plead with you not to abandon the spirit of excellence," he said.
He said Nigeria required the kind of leader with a sense of mission, while urging Gbajabiamila to ensure the Federal Government paid attention to basic education.
Rep. Luke Onofiok (PDP-Akwa-Ibom) said members had made relationships that would last forever and commended his constituency for giving him the privilege to serve.
He commended the speaker for accommodating members and relaxing the rules to give new members a voice, noting that the speaker was gentle enough to accommodate their errors.
He urged the house to take the judiciary seriously with salary review.
Rep. Yusuf Gadgi (APC-Plateau) on his part said, "In my constituency, Muslims are 30 per cent while Christians constitute 70 per cent but they have always sent me here and for using me as a good example of how Nigeria should behave.
"What I want to say is the message of forgiveness, I want, on your behalf and other members, to forgive one another. In this assignment, we must have offended one another.
The News Agency of Nigeria (NAN) reports that his comment on forgiveness generated some uproar, as members grumbled endlessly.
Unperturbed, Gagdi said "irrespective of the grumbling, what is right is right and people must learn to forgive others."
Rep. Aisha Duku (APC-Borno) expressed gratitude for the opportunity to serve as the first woman to represent her constituency.
"Mr. Speaker you have blessed me to bless others, I have changed the perspective of politics in my area because this is the first time that a Fulani woman and a Muslim will come out from that area.
"I have been able to enlighten people and bring out the women to vote, which hitherto they had not.
"I have participated in Bills assented to by the president and today they are laws, I commend my committee as the Chairman, House Committee on INEC, for supporting me.
Duku said she was now a better Nigerian, as she traveled to a lot of places in the country but her only regret was that no gender bill was passed.
In attendance at the session of the 9th assembly were former speakers, House Leader such as Gali Na'abba, Patricia Etteh, Mulikat Akande and some former clerks of NASS. (NAN)