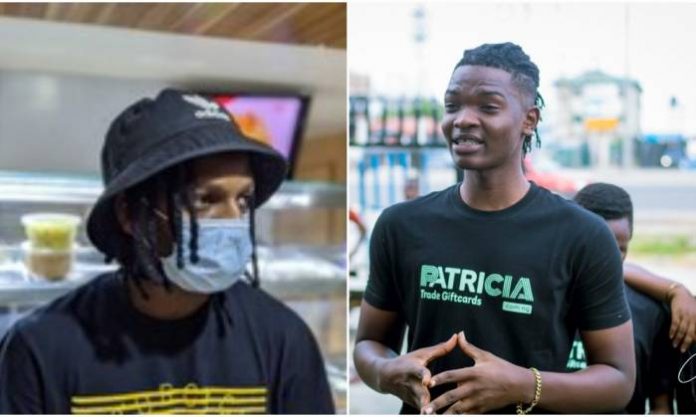 Dare Adekoya and Hanu Fejiro Agbodje are two young men who are harnessing the power of technology and are making a kill doing so. Just in their 20s, Adekoya is the face behind Abeg Technologies, while Agbodje is the face behind Patricia.com. While other well known big brands struggled to get sponsorship slots in the ongoing Big Brother Naija Reality TV show, 'Shine ya eyes edition', of between N200m and N500m, these young men dropped exclusive sponsorship fees of N2 billion and N1 billion, respectively.
Adekoya's Abeg Technology is a fintech mobile payment app founded in 2019 and is designed to cater to the needs of a diverse group of people offering the flexibility of sending and receiving money by simply using phone numbers. Patricia.com on the other hand, is an e-commerce company that provides a simple, safe and secure platform that provides alternative solutions to payments through the use of Bitcoin, Perfect Money and Gift card. The company processed over N10 billion in transaction volume in 2019 alone after having been in the business for just three years.
READ ALSO: BBNaija 2021: Big Brother Rewards Winning Team In Airtel Task With N1m
A graduate of Mathematics and Statistics from the University of Port Harcourt, Agbodje began Patricia.com in 2017. It was supposed to be a side hustle to earn an extra N30,000 a month, but as fate would have it, the business grew beyond his imagination. Recalling how it all started, he said he had an uncle who visited Nigeria, and who used to give him iTunes gift card. He didn't own an iPhone and so had no use for it. He then tried to find where he could exchange the cards for real money and couldn't find any local company doing that and he ended up getting scammed of the card. At that point, he realized he had stumbled on to something. He figured that if he had this problem, there would be others most likely to have the same problem and that was how Patricia was birthed.
Agbodje's Patricia has now grown to become a leading e-Commerce platform and is arguably the first of its kind in sub-Saharan Africa. The company has been described by industry watchers as one of the fastest growing eCommerce firms in Nigeria and Africa.
Adekoya of Abeg Technologies is the product designer of Sterling Bank's Gomoney banking app. The 26 year old is reportedly worth over $3m.
THEWILL