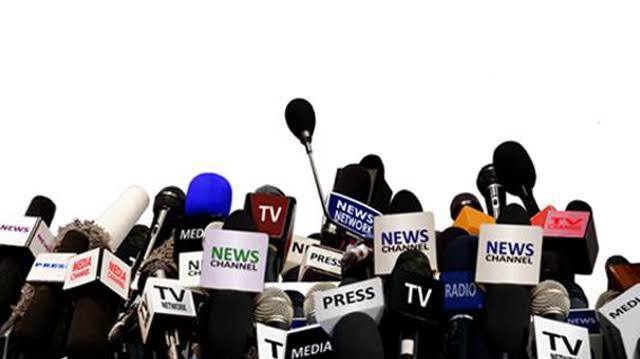 Media stakeholders on Monday converged on Ikeja to brainstorm on how to enhance ethical journalism practice in the country through the framework of co-regulation by them.
The stakeholders, at the forum, preferred co-regulation by civil society groups, media non-governmental organisations, among others, as opposed to government regulation.
The media experts, at a roundtable on: "Deepening Media Professionalism Through Co-Regulation", also debated on the 2022 draft code of ethics for Nigerian Journalists, as they agreed that several existing laws needed enforcement.
Stakeholders in attendance include leadership and members of Nigeria Union of Journalists (NUJ), Nigeria Guild of Editors (NGE), Newspaper Proprietors' Association of Nigeria (NPAN), Broadcasting Organisation of Nigeria (BON), Guild of Corporate Online Publishers (GOCOP).
Making recommendations on draft "Co-Regulation Pathway to an Effective Media Ombudsman," stakeholders agreed that the document on co-regulation should belong to the Nigeria Press Organisation (NPO) which compromises NPAN, NGE, and NUJ, as well as BON.
They called for establishment of an ombudsman free from interference, with the participants voting in favour of changing the title of the Executive Secretary as an arbiter to Administrative Secretary.
They also agreed on appropriate sanctions for media practitioners and how the punishments are to be decided and executed by the adjudicator.
The second session made recommendations to "the 2022 draft code of ethics for Nigerian Journalists" and the experts said the revised document should target adequate remuneration for journalists.
They said consideration should be made for the bill of rights of Journalists and the revised code to protect undercover journalism and spell out issues of balance and objective reporting.
They also called for clarifications on differences between paid content and those in the interest of the public, while urging the document to draw a line between clean gratification and bribery.
Chief Olusegun Osoba, Chairman of the Occasion, and former governor of Ogun State, urged media stakeholders not to relent in the pursuit of professionalism.
"It is a continuous war and continuous victory," he said.
Earlier, Mr. Francis Nwosu, Executive Secretary, Nigerian Press Council (NPC) who represented the Minister of Information and Culture, Alhaji Lai Mohammed, delivered a goodwill message.
He called for collaboration, saying, NPC has a board of 19 members which include the NGE, NUJ and other stakeholders.
According to him, the council is not an instrument to gag the press.
"Please let's give the press council a chance," he said.
Dr. Tony Iredia, who joined the meeting virtually, said a code of ethics was important and media stakeholders must begin to show they can be independent.
READ ALSO: NDLEA Arrests Wanted drug Baron, Nabs Woman Linked To Pakistani Cocaine Syndicate
Iredia urged the experts to have confidence in their ability to self-regulate, adding that, "the rules have always been there, but we are not taking pains to implement them."
He condemned locking up of journalists without trial, quoting relevant sections of the constitution.
NUJ President, Mr. Chris Isiguzo, said the documents were important for the media stakeholders to take charge of their affairs without leaving a vacuum.
Mr. Azubuike Ishiekwene, Editor-in-Chief, Leadership Media Group, anchored the first session and presented the terms of reference on acceptable media regulatory framework to improve on old methods that failed.
Mr. Lanre Idowu, Managing Director, Diamond Publications, anchored the second session and took the gathering through the draft of the code of ethics.
He said comparison between the draft 2022 Code of Ethics and that of 1998 code showed the same number of 15 principles, but some had changed, and new emphasis placed on others.
He said the current draft captured agreed ethical principles to guide conduct, encourage journalists to take responsibility of information pushed out and deepen public trust in their work.
Dignitaries at the interactive session include Prof. Ralph Akinfeleye, Council Member, World Journalism Education Council; former publisher of Newswatch Magazine, Mr. Ray Ekpu; Mr. Lanre Arogundade, of International Press Centre; and NPAN President, Malam Kabiru Yusuf.. (NAN)