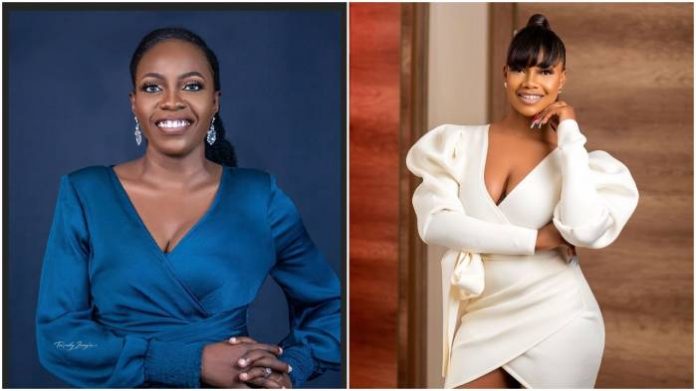 Media personality, Shade Ladipo, has mocked reality star, Tacha, for being overtly excited because Nicki Minaj followed her on Instagram.
A very excited Tacha made an announcement some days ago revealing that American female rapper, Nicki Minaj, had followed her on Instagram.
Shade took to her Instagram stories on Friday, January 8, 2021, to throw shade at Tacha regarding her childish excitement.
READ ALSO: Trump Considering Pardoning Himself — New York Times
"Elon Musk is the richest man in the world and went back to work. Your fave is shooting video and crying because of Nicki Minaj following. Choose your faves carefully. #NoShades," she wrote.