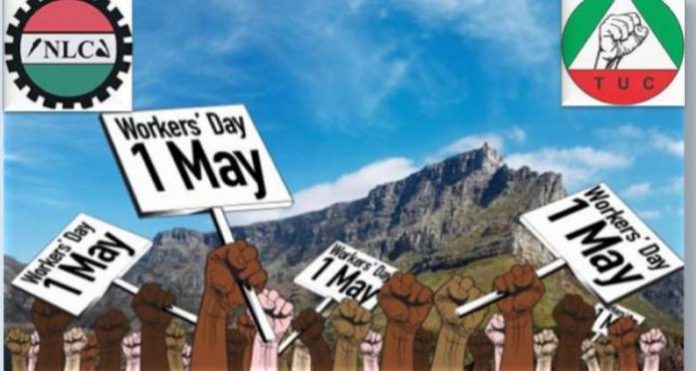 The Electrical and Related Equipment Senior Staff Association (PERESSA) has urged workers to renew their commitments to the struggle for a better future for themselves, families, and Nigerians in general.
PERESSA's National President, Mr. Rufus Olusesan, made the call on Saturday in commemoration of Workers Day marked every May 1.
"As a trade union that has been involved in the struggles to advance the interest of her members and other workers and the Nigerian masses, we recognise the power and potential of workers' unions.
"Also, we say this is the time for unions to take more prominent place at the forefront of the struggle for workers' rights," he said.
The labour leader expressed concerns that the rights and dignity of workers were currently in danger on national and international levels.
He described workers' well-being as being seriously threatened by the ever-increasing casualisation of workers, and growing privatisation of basic services like healthcare and education.
READ ALSO: Richard Sharp Resigns As BBC Chair After Breaching Appointment Rules
He also expressed dismay over the dismantling of labour laws, and the growing concentration of power and wealth in the hands of a few people.
"It is important to reflect on the current crises facing our society and the impact it has on the working class.
"The poor implementation of the currency redesign and cashless policies of the Central Bank of Nigeria has had a devastating impact on our economy.
"This includes undermining small businesses, affecting workers' salaries and purchasing power, and making it difficult for many to meet basic needs," he said.
Olusesan urged members to stand together in solidarity and fight against any policies that sought to erode workers' rights and threaten their well-being.
He said that would not watch passively, while anti-poor and anti-worker policies were unleashed on the workers and poor masses of the country.
According to him, the union will rather organise and fight back through peaceful protests and strikes until it wins.
"For us in PERESSA, Nigeria is too rich and endowed for the working people and the youth to continue to wallow in the state of abject poverty, unemployment, homelessness, insecurity and destitution that is prevailing at the moment.
"This is why side-by-side with our mandate to defend our members' workplace rights, we are prepared to collaborate with all democratic, progressive, socialist, pro-worker and pro-people forces to fight for a new, democratic and egalitarian Nigeria free of oppression, repression and inequality," Olusesan said. (NAN)