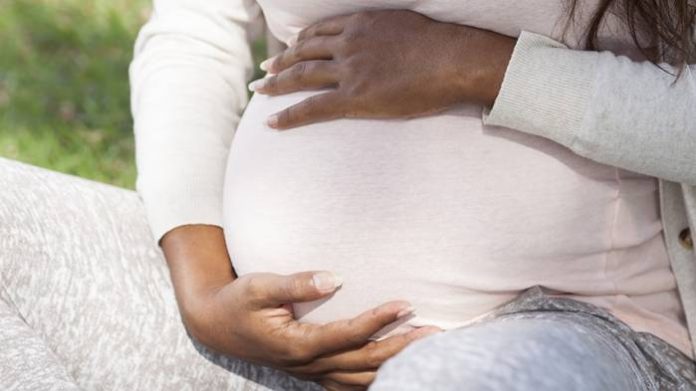 Dr. Hadijat Raji, a Feto-maternal Medicine expert, on Tuesday advised the Federal Government to declare a state of emergency on gynaecological care and adopt the 'no shame, no pain technique'.
Raji gave the advice in her paper presentation at the organised Maternal and Prenatal death surveillance and response stakeholders meeting in Ilorin.
Maternal–fetal medicine, also known as perinatology, is a branch of medicine that focuses on managing health concerns of the mother and fetus prior to, during, and shortly after pregnancy.
Maternal–fetal medicine specialists are physicians who subspecialise within the field of obstetrics.
She explained  that this would help to reduce the high cases of maternal deaths in the country.
In her paper entitled: `Zero tolerance to deaths of mothers and newborns in Kwara, said that Nigeria has the highest burden of maternal and neonatal deaths in Africa and second highest after India, globally.
"This is about one third of the global maternal mortality and it is only a tip of the iceberg, as some deaths are not even recorded," she lamented.
Raji, a lecturer in the Department of Obstetrics and Gynaecology, Faculty of Clinical Sciences, University of Ilorin,  said healthy mothers and babies are the most important things a society could boast of.
According to her, there are many women who don't have access to antenatal care, simply because the healthcare facilities are far away.
She blames lack of girl-child education, empowerment and the fact that women are not taken as important in the society, as factors that increased maternal deaths in the country.
The expert described maternal and prenatal death, as death of a woman during pregnancy or at 32 days after birth.
"In Nigeria and Africa, there are great risks attached to pregnant women who will die due to one complication or the other.
"Fetus dies within the first and seven days of births. 93 percent of all these cases occur in sub-Saharan Africa and in West Africa in particular where Nigeria is," she said.
Raji stated that causes of maternal and prenatal deaths includes, medical and non-medical factors, like poor infrastructures, gender inequality, quality of care issues, socioeconomic, religious, cultural, poverty and ignorance.
She also listed the medical causes to include infection, eclampsia, haemorrhage, underdeveloped pelvic or early pregnancy and lack of emergency preparedness, among others.
"Women are dying due to pregnancies and births, because society has not yet made the decision that they are worth saving," she lamented.
Raji, therefore, appealed to government at all tiers to save women and children by doing the right thing, at the right time through improving quality of services in healthcare facilities across the country.
READ ALSO: Malami Denies Derogatory Post On Igbo, Hausa
She also advocated girl-child education and empowerment.
Mr. Razaq Owolabi, the Chairman, House Committee on Health, said the Kwara House of Assembly would ensure they pass laws that were beneficial to women and children in the state.
He observed that this problem has its root right from the family structure, where culturally the girl child was not well cared for and no importance was placed on her.
Owolabi insisted that parents have lots of greater roles to play on the management of the girl-child. (NAN)