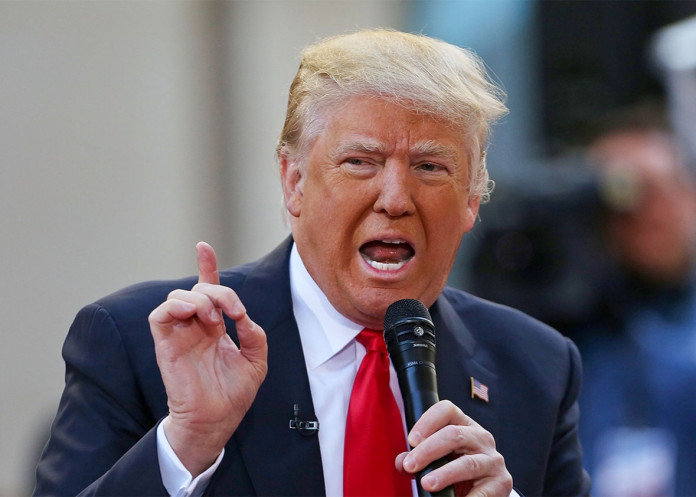 A rally is being planned at Place de la Republique in Paris in order to protest U.S. President Donald Trump's official visit to the city on Thursday, according to the organisers of the rally.
Earlier in the day, Air Force One with Trump on board landed in the Paris Orly Airport.
"Ample opportunity to show our opposition to Trump in Paris this week … Thursday 13 July also, from 

7 p.m. to midnight

, 'No Trump Zone' at Place de la Republique," a group called Paris Against Trump wrote on its Facebook page.
During his two-day visit to France, Trump will participate in the celebrations of Bastille Day, the French National Day, and hold talks with President Emmanuel Macron.
The U.S. leader's visit to the United Kingdom, which was scheduled for earlier this year, has been postponed amid protests by the UK public, who demand that Trump be barred from making a state visit.
This opposition stems from the president's executive order banning Syrian refugees from entering the U.S. and implementing a three-month block on any entrants from Syria, Iran, Iraq, Yemen, Somalia, Sudan and Libya.