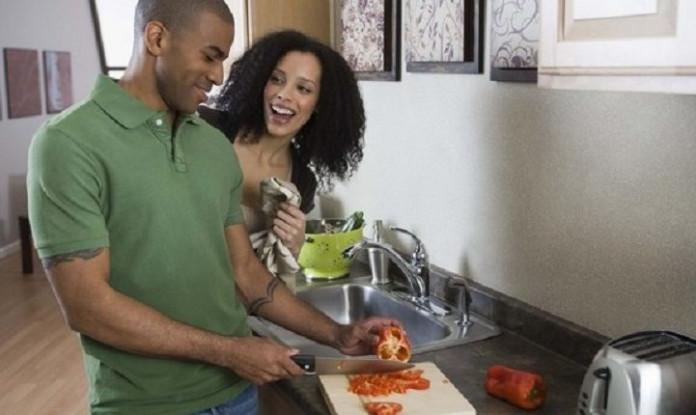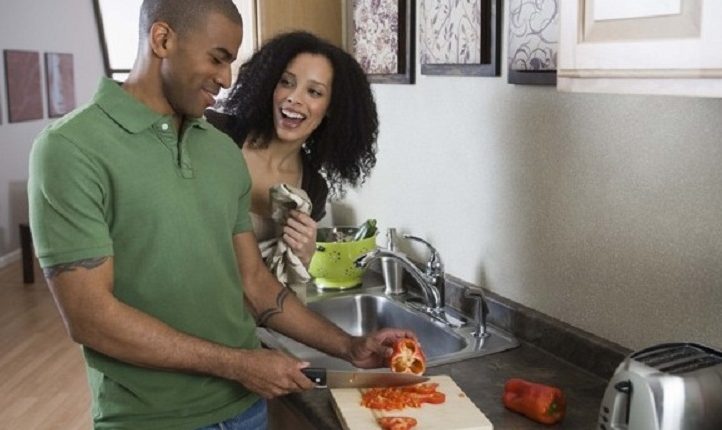 The importance of food in a marriage cannot be over-emphasised.  That is indeed why it is often said that the easiest way to a man's heart is the stomach.  Give him the kind of good food he wants and you are already a darling.
Many women are known to make special demands from their husbands when they savour the delightful meals they intentionally prepare for them.  A request made at that period is not often rejected; it is not also "kept in view," but rather approved with "automatic alacrity," so to say.
It has however been discovered that many ladies can't prepare food. That keeps many to wonder why any man would marry a lady that can't cook.  The Next Edition carries out a vox pop:  Would you marry a lady who can't cook?  Here are the reactions of people:
Joseph Adewale (Accountant)
"I didn't marry a cook. I married a friend, a soul mate, a lover and a wife, not a cook. Cooking is not a pre-requisite for a good woman; it is an added value. She may not be able to cook but she is good in other things like organising and tidying the house.  She may have some good wife qualities and most importantly be  respectful.  What do I need a professional chef for? Imagine my wife and I working say from 9 a.m. to 5 p.m. daily, and considering the traffic in Lagos coming home late from work.  It would be wicked on my part to expect her to spend another one or two hours in the kitchen preparing food.  This life is simple, why complicate it?"
Ebuka King (Business Man)
For me, it's not a problem, but because we are going to have children, it is important. I know how to cook, but later in the marriage she has to learn how to cook because of the children.
Ime Bassey (Engineer)
I may marry her if she can arrange good meals each time I'm back. In the alternative, we can have a cook or someone to prepare our food.
Joseph Imoh (Lecturer)
We can work something out. Meaning, I will patiently encourage her to take up cooking lessons and see if she likes the idea. It will be quite difficult to eat out all the time.  I would certainly help out but she has to show the interest.
READ ALSO: 25 Really romantic ideas to make your lover melt
Sheriff Aderigbigbe (Medical Doctor)
 I'll marry her even if she doesn't know how to cook. I know how to cook but in the real sense of it, I am not a food person.
Mary Effiom (Teacher)
I'll marry her and I will teach her how to cook if that's the only fault she has. I will also teach her to do the things I want and how I want them done. It is better than getting married to the best cook whose attitude will not allow me return home after a hard day's work.  If she is teachable then give her a few months to learn intensively and see if the desired result will not come out.
Mfon Bekeh (Film Editor)
Yes I will, because that is not basically her job. I have always loved the idea of chefs in the house but at least she should know how to warm things.
Ini-mfon William (Vulcanizer)
I will not marry such a woman. My reason is because my mother cooks for my father. So, why would my wife not do the same for me?  Even if we have a maid, I would still prefer that she cooks for me.
Edward Okon (Civil Servant)
I think cooking or not being able to cook is too flimsy a reason to determine whether or not to marry a lady.  I can't cook myself. There are restaurants. Food is really not a serious condition as far as I am concerned.