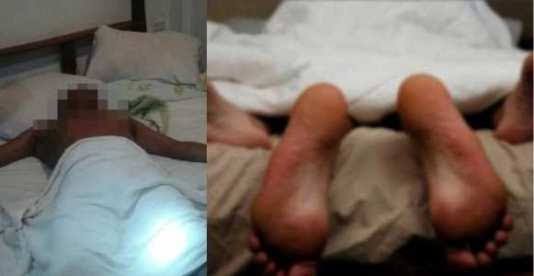 A 50-year old businessman based in Anambra state, who is said to be a married man, has died in a hotel room in Enugu state.
According to YaahooJournalist, the man died in the hotel room while in the company of a widow whom he engaged.
The incident was reported to have occurred at a hotel along the Enugu-Onitsha Expressway.
"The duo had visited the hotel earlier and occupied one of the rooms to have fun together but the attention of the widow who screamed on top of her voice, discovering that 'her man was dead,' attracted the attention of the management of the hotel," the paper quoted a source as saying.
The hotel management on sighting the married man's lifeless, reportedly invited the Police who took the body to an unnamed hospital where he was confirmed dead.
The remains of the man have since been deposited in a mortuary while the lady lover was detained at Trans-Ekulu Police station Enugu.
The widow while narrating her side of the story, claimed that when she arrived the hotel from Anambra state, the man had taken two bottles of big stout and some substances suspected to be sex-enhancing drugs in readiness for action.
"He started behaving abnormally and breathing fast. I had not even touched him. So, I shouted and called the hotel people."
The Enugu State Police Public Relations Officer Ebere Amaraizu could not speak on the status of the matter, saying he had just returned from an official trip outside the state.