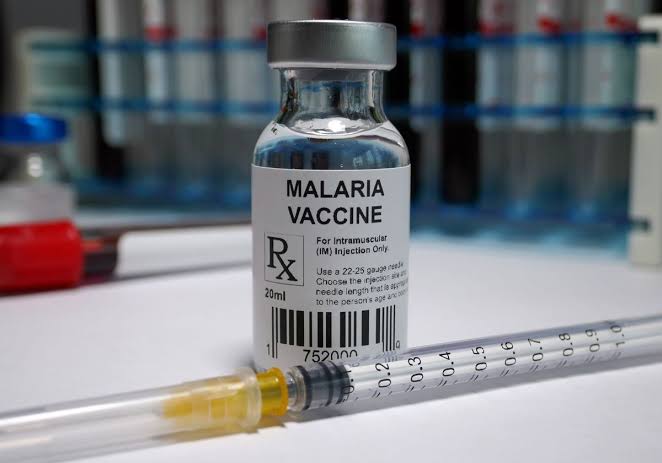 As the World Health Organisation (WHO) recommends the use of RTS,S/AS01 (RTS,S) malaria vaccine among children in sub-Saharan Africa, some experts have pointed out its implications stressing that it must be used as complement to other preventive measures.
The World Health Organisation (WHO) on Oct. 6, 2021, recommended the use of the RTS,S malaria vaccine among African children and other regions with moderate to high plasmodium falciparum malaria transmission.
WHO said that the recommendation was based on results from an ongoing pilot programme in Ghana, Kenya and Malawi that had reached more than 800,000 children since 2019.
The experts who spoke to NAN in Lagos on Thursday said that the malaria vaccine was to be used alongside other existing preventive strategies against malaria.
A Virologist, Dr. Oyewale Tomori, advised that the vaccine should be used to complement other measures used in combating malaria, saying that people should not give it to children and relax.
According to Tomori, who is also the Chairman, Ministerial Expert Advisory Committee on COVID-19, there is no single solution to malaria.
"Vaccine, medication, treated net and clean environment should all be used as complementary measures to each other.
"The RTS,S/AS01 (RTS,S) malaria vaccine is not a magic bullet; it is just an additional approach to all other existing mechanisms of combating malaria.
"Prevention is better than cure, so, developing a vaccine for a disease is quiet commendable because it's the first step to be taken in tackling a disease.
"Meanwhile, people should not give the vaccine to children and relax; all other means of preventing malaria should be observed.
"Usage of treated net, clean environment, prevention of mosquito breeding places, among other should be maintained alongside with the vaccine," Tomori said.
Prof. Wellington Oyibo, a Tropical Disease Specialist and Consultant Medical Parasitologist at the College of Medicine of the University of Lagos, also emphasised the need for people to continue with existing recommended preventive measures against malaria.
"The introduction of the vaccine does not mean that other preventive measures against malaria should be stopped.
"Nigerians must continue with keeping the environment clean, sleeping under Long Lasting Insecticide Treated bednets, indoor residual spraying, the Intermittent preventive treatment of malaria in pregnancy with sulfadoxine-pyrimethamine (IPTp-SP), among others.
"The introduction of the vaccine does not mean that once you take it, without other measures, malaria will no longer be in existence.
"It is a complementary measure,'' he stressed.
Oyibo, however, commended the recommendation of the vaccine and enjoined governments to key into it and invest in it.
Dr. Ayodele Ademola, a Consultant Gyneacologist, also told NAN that providing a vaccine for a disease does not imply a 100 per cent prevention efficacy of the disease.
Ademola, who is the Medical Director, StongTower Advanced Fertility Centre, said the vaccine might not be effective in all cases, saying that efforts should be made to keep intact other means of preventing the disease.
According to him, vaccine is only one of the numerous means of preventing a disease.
"Providing a vaccine for malaria is a welcome development, but it is not a 100 per cent proof of efficacy because not in all cases does vaccine work," he said.
Also, Dr. Tunji Akintade, a former Chairman of the Association of General and Private Medical Practitioners of Nigeria, said that the malaria vaccine would solve a lot of challenges caused by malaria for lots of children and pregnant women.
Akintade, who is a General Physician, told NAN that many Africans had developed indigenous immunity against malaria, but that the advent of the vaccine would halt the immunity.
"We already have indigenous immunity against malaria meaning that the way malaria will affect a black man will be different from the way it affects a white man.
READ ALSO: Customs Promotes 2,707 Senior Officers
"If a Nigerian that previously had malaria immunity travels abroad and lives there for about 10 years where there's no malaria, if he comes back and spends a week in Nigeria and he's bitten by an infected Anopheles mosquito, he will most probably have cerebral malaria.
"Meaning; that there will be a brain complication from that malaria.
"That will be the effect of the immunity that we are losing with this vaccine. It will make us be like the white man.
"And if the vaccine wanes out over a period of time, and you are stricken by malaria, there's the tendency that we will have cerebral malaria more often," he said.
On the economic impact of the vaccine, Akintade said that most pharmaceutical companies that had been producing malaria medicine would have to divert their funds to something else.
According to him, the development and introduction of the vaccine does not imply that malaria treatment will stop.
Akintade said that more information would be required on the cost, effectiveness and duration of the vaccine. (NAN)