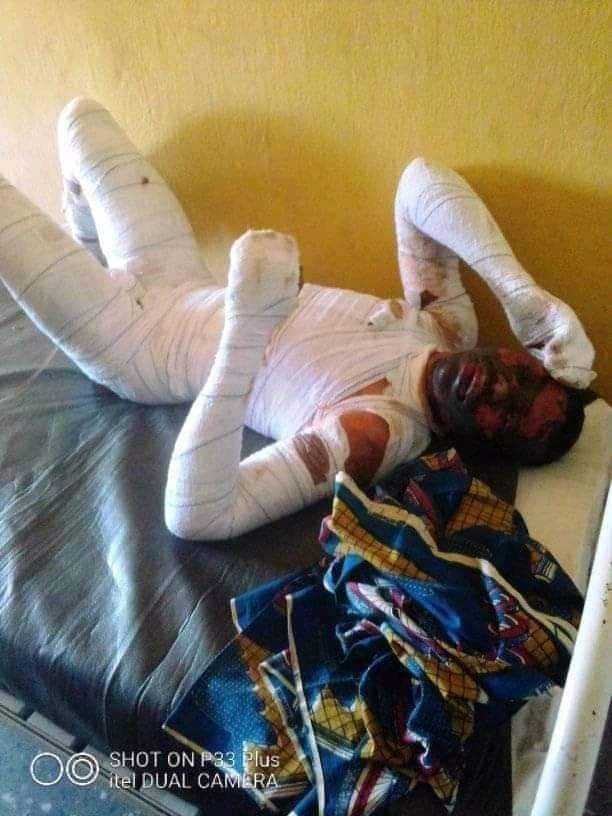 In the last five months, residents of Benue state have been rattled by surge in cases of lovers-killing lovers over relationships that had gone sour. While some have been reported by the media, there is palpable fear that some of the cases may not have been reported, which is a common factor in violent crimes of this nature.
Though Benue state has been caught in the web of this dilemma lately, which is manifesting  in upsurge of both violent and non-violent crimes, Nigeria as a whole has witnessed an unprecedented increase in the number of these crimes. Day in, day out, several cases of lovers killing lovers, lovers pouring acid on one another or inflicting machete cuts on those they claim to be in love with are reported in the mainstream media as well as the social media. Most of the stories in the media have been linked to disappointments suffered by either party.
The next Edition reports that Benue state has been in the news lately over deaths arising from girls setting boyfriends ablaze, and men killing themselves and lovers for refusing to keep their promises for marriage.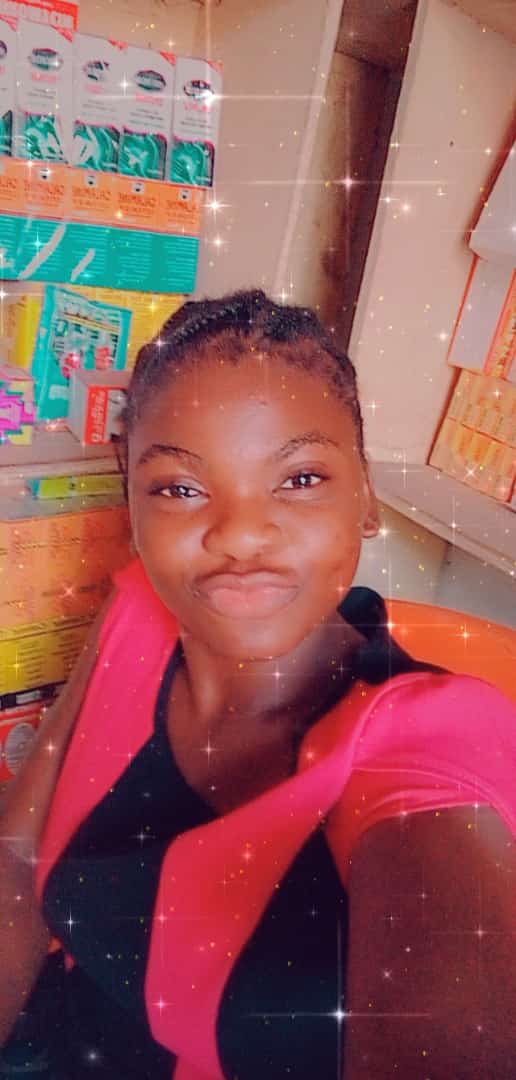 The most recent is the story of Esther Alex, 17, who allegedly set her boyfriend ablaze at Zaki Biam area of Wadata in Makurdi, the Benue State capital on January 11, 2021. Esther, according to reports, around 2a.m, stormed her boyfriend's house, poured petrol on it and set the house ablaze. The boyfriend identified as Chidimma Omah was said to have been severely burnt before help could reach him. He died a few days after.
Recall that a young man named Jude who was based in Gboko Local government area of the state was set ablaze by his girlfriend in December 2020. Jude was lucky to have survived the fire.
Another young man named Ikechukwu was also set ablaze by his girlfriend in his Makurdi residence last year. Some of the above victims were killed by their girlfriends for allegedly refusing to marry them.
Also in Makurdi, a married man with three children equally set himself and his girlfriend ablaze over her refusal to marry him. Both of them did not survive.
Esther who just gained admission into the Benue State University to study Law, mortgaged her future by taking the life of another over a mere relationship. As at the time she was speaking to this reporter, Esther was already in police net and was subsequently remanded a week later.
Speaking to journalists, Esther said: "I killed my boyfriend. I can't just explain why I killed my boyfriend. I was just angry over all the issues we had. We have been fighting over some issues.
"For instance, I was a virgin when I met him and he promised never to leave me but to always stand by me.
"We even took a blood oath before I allowed him to deflower me. When I got pregnant for him, he gave me an injection in his medicine shop to abort the pregnancy.
"He later came with some people to meet with my family after which I packed to his house. I got pregnant again the second time and he promised that we would keep that one.
But instead, he started misbehaving and would sometimes not even come home while I was pregnant. The second one was aborted too. I again got pregnant for him a third time. We had serious problems to the point that we ended up going to the police A Division.
"I later had to pack out of the house. His sister would sometime come and beat me up in the house. I couldn't fight for myself. After our last fight, he travelled to his village and came back on Saturday.
"That night, he came to look for me at our house. I was going to buy something in my neighbourhood when I heard him calling me but I didn't answer him. He started begging me and said there were things he needed to settle with me.
"I told him I had forgiven him. He then said I should come to his house and I said it wouldn't be possible immediately. So the next day (Sunday), I went to his house at night but I was scared that he might harm me. So, I thought to myself and went and bought fuel for N840 from a man selling around my house.
"I also bought matches too and went to visit him in the night. By the time I got to his house, the main gate to the compound was already locked so I had to go and knock at his window.
"He asked who was there and I said I was the one. He came and opened the gate for me and I entered but left the fuel outside. We started gisting in his room and settled and then we had sex.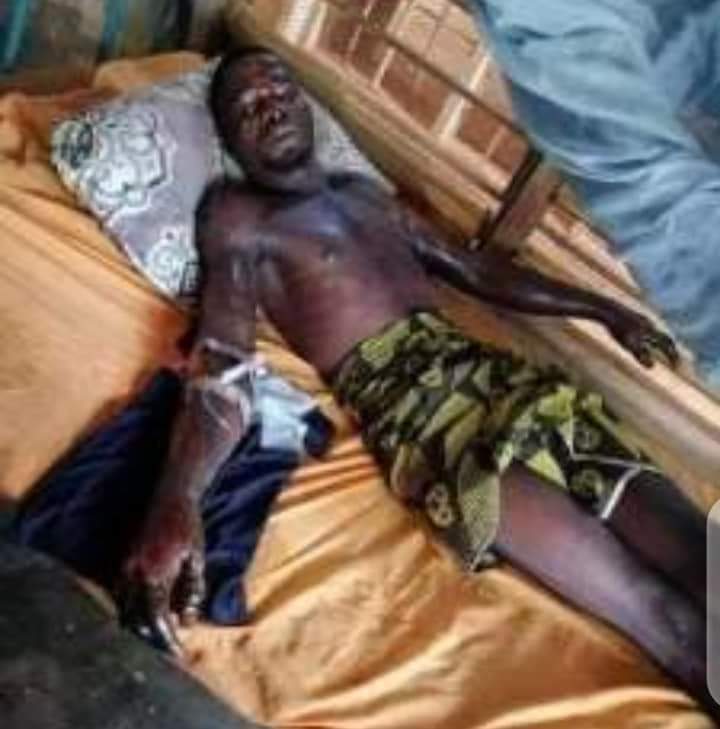 "I actually didn't feel like having sex with him but he forced me and had his way. After the sex, we both slept off. Later, I went outside and carried the fuel and poured in the room and then I lighted the match. I ran out naked and went and slept inside a church. Reality has dawned on me now and I feel bad about the development," Esther said.
The Next Edition spoke to some individuals on what could be responsible for this type of behaviour. What has actually gone wrong? And what are the solutions? Are there ways young people can begin to see relationships in different dimensions rather than a do-or-die affair? There is absolute need to nip the problem in the bud.
A student at the Benue State University, Gift Echebiogo, 28, blamed immaturity as the major cause of such irresponsible behaviour saying  she has been in relationships but there is no amount of offence or degree of heartbreak that would compel her to commit murder.
"I have been in two relationships and there is nothing a guy can do to me that will make me commit murder. Before a guy disappoints you, there must be signs and character changes you will notice. For instance, he may begin to complain about your dressing, make up, among others. Sometimes this same friend who always wanted you to visit him, will now say no when you want to come or say he is not around, my friend is in or my aunty or parent is around. If you are a lady who is sensitive, you should know that something is wrong somewhere.
"For me, if I see these signs, I will withdraw. I don't have to wait for you to say it. Before you tell me it is over, I will tell you it is over. I think people, both boys and girls, should watch out too for the wrong signals.  Once it is not working, pull out. Don't kill anyone and don't allow anybody to kill you.
"Again, most parents are too harsh and strict. This prevents the children from confiding in them and by this, they miss out on the things the children should have confided in them with. I advise that parents should make friends with their children, find time and talk with them from young age and to particularly ask them to bring their friends home. This way, parents can monitor the kind of friends their children keep," Gift said.
Also speaking, Mr. David Memga, attributed the act to obsession. According to him, "Some people are obsessed about their partners and not necessarily that they love them but they just want to have them. Like a piece of property and they feel, if I can't have him or her, no one else would.
"So because of their feeling of entitlement, I own this person, they do not think twice and when things don't go their way, they get angry and go to the extent of killing their partners. I don't think there is anything a person can do that is unforgiving to the extent of taking a life. It is really unfortunate."
READ ALSO: Samsung Electronics Unveils JoeBoy, Ebuka Brand Ambassadors
Memga, a student at the Federal University of Agriculture, Makurdi, (FUAM), urged young people going into relationships to just show pure love for their partners and sort things out amicably when issues arise.
Also speaking, a mass communicator, Mr. John Shiaondo, attributed the acts to serious mental health issues saying a lot of young people are engaging themselves in drugs and other substance abuse, a situation that has left them mentally unbalanced leading to the incidences being witnessed.
He lamented that lot of people are becoming mad these days adding "It's like a spiritual thing. Things are happening these days that we have not seen in the past. Honestly, I don't understand. People should be careful who they follow.
Meanwhile, the Head of Department, (HOD), Department of Psychology, Benue State University, (BSU), Professor Elvis Ihaji, has attributed the actions to several factors such as lack of sincerity, lack of maturity, inability to bear severe pain, use and abuse of hard drugs as well as the availability of means to kill.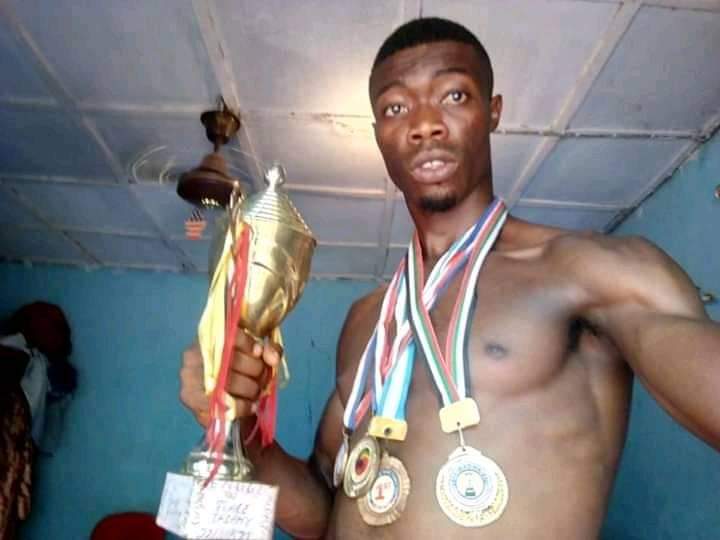 Professor Ihaji who cited a recent incident in Makurdi said it has become a common thing that boys are killing their girlfriends and girls are killing their boyfriends, but insisted that something must be done to put a stop to such acts and urgently too.
"For somebody to kill another person, for those who enter into relationships with the promise to get married, if there is a severe degree of disappointment, the opponent will always like to pay back and in paying back, it is to say let me eliminate his life and see where it will end up. So they end up taking the life of a partner that they have lived together and they have had series of love relationship together.
"So either of them who does the killing or murder, we say he is suffering from severe pain and if they have been watching, there would be some warning signs that this person can kill.
"We have heard of a lady here who killed her husband with a pestle and if you probe further, this woman will always say, I will kill you o, I will kill you o. Not that she suddenly did it. That is not the first time she said it. Even in her office, so such a person has the tendency to destroy. And with that they can destroy the partner they felt has disappointed them."
Professor Ihaji also pointed out that some people already have in them, the tendency to kill. According to him, in a normal relationship, when one feels disappointed, you can go your way. "You may say, you have made me to commit abortion, you say you won't marry me again. It is painful but again, you will not be able to harm the person because of what he has done to you. If you don't have the tendency for that act, you cannot do it. You will only cry and rest.
He, however, stated that "it is the pain aspect of it that is now leading to weeping, in psychological terms, that the person weeping is brooding over his situation and part of brooding and weeping over her situation is what ends in eliminating the life of another person.
"Politicians, for instance, when someone lost and another person has won, because of the pain, the loser may decide to eliminate the opponent or decide to do something that will pain him if he doesn't eliminate, he will do something else; either burning the house or doing something else as is common with our politicians.
Speaking on the issue of drugs, the Professor of Psychology, said the incidents are also related to "the person, his personality but also worsened by incidence of drugs in most cases and also the availability of the means to kill and take someone's life."
While speaking about the changing times, he identified items such as guns, drugs and automobiles saying they were not readily available in the olden days. "These were not part of our culture then. Petrol was not accessible in those days but these days, people just take jerry cans and buy fuel, hide it somewhere and use it to burn people."
He said "killing of partners in a relationship is, unfortunately increasing in Africa with these present levels of development and it is due to lack of sincerity to one another in a relationship and once they discover the disappointment, there is crisis and it results into that.
As a way forward, Professor Ihaji said, maturity should be paramount. "First, in going into a relationship, maturity is very important. Boys should be mature before they enter into a relationship. They should not be in haste. The present environment can deceive boys and deceive girls to rush into a relationship with fake promises of "I will marry you" and then they begin to cohabit. The girl will park and start living with the boy or the boy will park and start living with the girl and when it doesn't work out or end well, the other person will feel cheated and so react. So there must be maturity, they must enter into a relationship with patience and not with a rush.
"Also, relationship should be respected whereby cohabitation of boys and girls before marriage should be discouraged at this level. Any relationship with a promise to marry, both parents should know because the correct thing is that the girl should sit in her parent's house and somebody should come to ask for her hand. That is our tradition and not that a girl would bring home a boy that she wants to marry him. You don't know the background and other details. A relationship that will lead to marriage, the background of both boys and girls is very very important. They can try to study themselves, know their background and also get to know their parents. I think I will seriously recommend that.
"Also for boys and girls, when they are in love and they notice that it is becoming shaky, they need to withdraw and rethink. When somebody who is very angry with you or someone you are in serious conflict with begins to call you at night, why should you go? Is that the time to sort out the problem? Just like the case in the current one we had (Esther and Chidinma). You shouldn't  go there in the night to sort out the problem. Though you may not know he or she has such intentions but you should be cautioned not to go. If there is anything, discuss it in the day and resolve the matter in the day time.
"They should not rush into a relationship. If you rush in, you rush out, they say. And you rush in, you rush into problems and these days, many boys and girls are not trust worthy and that is why there is need for people to study and know each other well before anything."
Ihaji who expressed worry at the way relationships between boys and girls are being handled recently warned partners especially boys to treat the girls with love and respect saying "what we are seeing is a little iceberg compared to what is currently going on now. Many girls have been turned into football by boys kicking them. So if you continue to kick them and kick them, and slap and slap, they may get annoyed and they know they can't fight you back, so they look for another means to destroy and that was the case here.
He cautioned young people to be very careful with the social media connections saying the internet is not a good meeting ground for intending couples. "These days they say you can meet a lady on the internet and marry within the same week and many are now getting themselves through the internet, which I think is not the correct meeting ground for intending couples. Because when you meet on the internet, you don't know the heart of the person because we know that the heart of man is desperately wicked and wicked people always camouflage with beauty around them and you think they are wonderful people. They may even become so spiritual at that moment and when you go in, it becomes something else, he said.