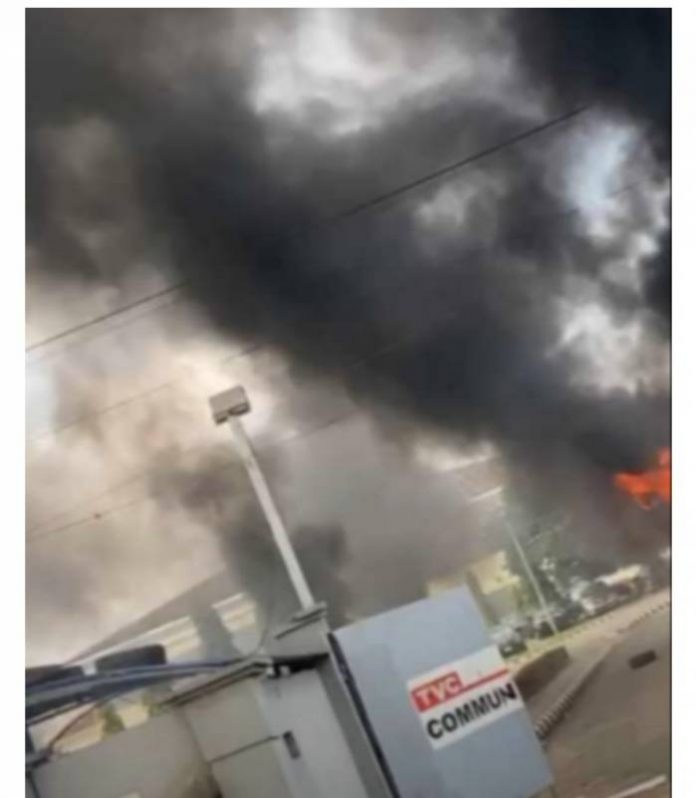 Lagos State is literally on fire as some angry youths have taken it upon themselves to raze down properties belonging to the state government and those perceived to be in support of powers that be.
The youths are angry over the shooting of unarmed protesters at the Lakki Toll Gate on Tuesday night.
The Next Edition reports that soldiers had opened fire on the protesters killing and critically wounding many.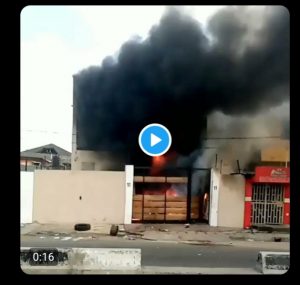 As at the time of filing this report some of the facilities that have been touched include;
Television Continental, owned by former governor of Lagos state, Bola Tinubu
– Nigeria Port Authority
– Sanwo-Olu's Family house located in Surulere
-BRT buses belonging to the Lagos state government
-Lekki Concession Company Limited, responsible for the Lekki Toll Gate.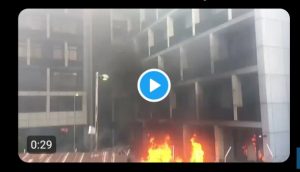 READ ALSO:
In an interview with one of the angry youths monitored on ARISE NEWS TV, by The Next Edition, he noted that the ongoing burning of properties was not part of the #EndSARS peaceful protest.
According to him, the violence is a reaction to the killing of protesters by soldiers.
Another Twitter user reacting to unfolding events said: "This is what happens when you have useless leaders, who take the citizens as shits.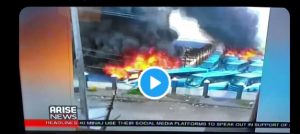 Michael Osufe also reacting on Twitter said: "TVC in Lagos Burnt
BRT Buses in Oyingbo Burnt
Sanwo-Olu,s mother house on fire
You started something you cannot win!!! We have been quiet doesn't mean we can't roar" #EndSARS #BuhariResignNow