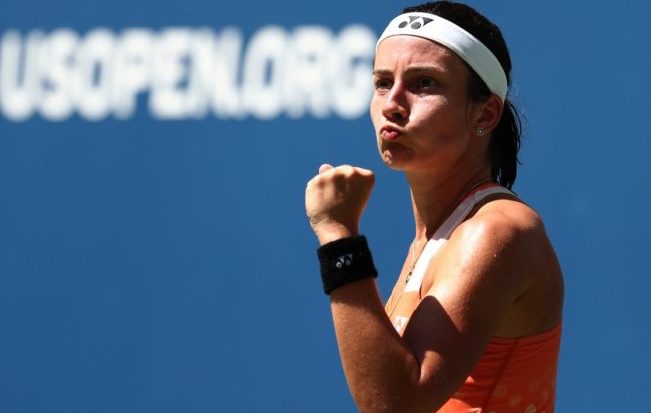 Latvian Anastasija Sevastova, the number 19 seed has ended the title defence of number 3 seed, Sloane Stephens of the United States, with a stunning 6-2, 6-3 upset in the quarterfinals of the 2018 US Open.
The match on a sweltering Tuesday afternoon was a rematch.
Twenty five years old Stephens had squeaked past Latvian Sevastova in the same round last year en route to her maiden Grand Slam title.
But this year, it was Sevastova who prevailed in  83 minutes, becoming the first player representing Latvia to reach the final four at the US Open.
READ ALSO: Modric, Salah, Ronaldo in the race for FIFA's world player, Messi missing
Latvian Sevastova, who is 28,  made the first Grand Slam semifinal of her career by hitting 18 winners to 13 for Stephens, while firing only one more unforced error than the American.
Most importantly, Sevastova converted five of eight break points, while saving seven of the nine against her.
In the semifinals, she will face the winner of the Tuesday night quarterfinal between two former World number 1 players, six-time US Open champion Serena Williams of the United States or 2016 US Open finalist Karolina Pliskova of the Czech Republic.