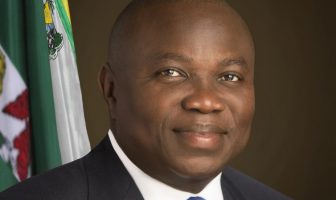 In order to address key social economic deprivations faced by Lagos dwellers with a view to impact positively on their lives, the State Ministry of Economic Planning and Budget in collaboration with United Nations Fund for Children (UNICEF) organised a sensitisation workshop recently in Lagos.
The workshop which took place simultaneously in Surulere, Oshodi/lsolo and Epe Local Government Areas of Lagos State was indeed an eye opener as it gave participants opportunity to divulge numerous  challenges confronting them.
Speaking at the workshop in Surulere, Chairman, Technical Working Group of the Social Protection Policy Formulation for Lagos State who is also the Permanent Secretary, Ministry of  Economic  Planning & Budget, Mr. Abayomi  Kadri, said the workshop was necessary to afford the state government chance   to ameliorate   key social difficulties faced by the teaming population of the state.
Mr.  Kadir who was represented  by  the  Director, Development Partnership,  in  the ministry ,  Mr. Bankole  Adetola    also explained that  the state  government would come up with a policy that would give directions to the ways, steps and approaches to be taken in alleviating the sufferings of the people.
He, therefore, urged participants at the workshop  to be outspoken adding, "Say it as it concerns you, because today's gathering will go a long way in determining our tomorrow. This is one of the three of such meetings that we will be having to seek your inputs.  It is about you and me,< let us lend our voices."
Speaking  on  the overview of  the National  Social Protection  Policy (NSPP), Muhammad  Okorie of  UNICEF described   NSPP   as a mix of policies  and programmes designed for individuals  and households throughout  the life cycle  to prevent and reduce poverty and socio-economic shocks.