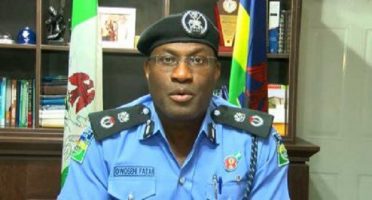 The Lagos State Commissioner of Police, Fatai Owoseni, on Monday said that six policemen were arrested for extortion, defilement and attempted murder in the last two weeks.
Owoseni said that two of the suspects were arrested for defilement, two for misconduct and two others for extortion at gun point.
According to him, the policemen arrested for extortion have been dismissed.
The police commissioner said that the dismissed policemen were fond of raiding unsuspecting members of the public in the metropolis whom they falsely brand as internet fraudsters.
"These policemen are tarnishing the image of the police by using weapons bought with taxpayers' money to threaten, intimidate and extort the people," Owoseni said.
The four other policemen arrested were undergoing orderly room trial for attempted murder and defilement, Owoseni said.
Two of the policemen were arrested at Ajao Estate where they were shooting sporadically, he said.
Read also: Lagos partners UNICEF to ameliorate social problems
Owoseni said that 24 robbery suspects, 19 suspected cultists and three kidnap suspects were also arrested in the last one month.
He said that two AK-47 rifles were recovered from the suspects while some dangerous weapons, including 88 different charms and 16 vehicles, were recovered from the suspected cultists.
The police boss added that a gang who specialized in robbing passengers in< commercial buses, otherwise known as "one chance", were also arrested and phones stolen from victims had been recovered.
"We do not want to cover up any erring police officer; therefore members of the public particularly victims should turn up when they are invited to testify against such officers; that way we will be able to sanitize the force," Owoseni said.