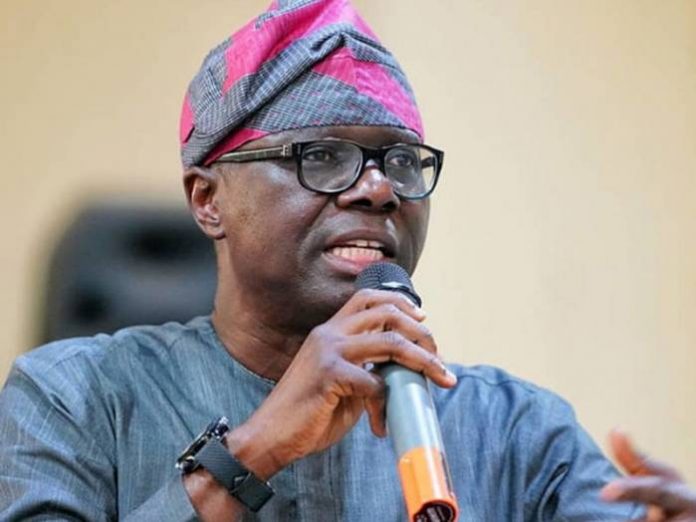 The Lagos State Government says plans are set to start implementing the restriction of trucks and long vehicles to night operations on certain routes.
The state said that the decision was as a result of traffic menace and fatalities caused by articulated vehicles on roads in the state.
The Lagos State Commissioner for Transportation, Dr. Frederic Oladeinde, made the disclosure at a Stakeholders Meeting on Implementation of Trucks and Long Vehicles Restriction to Night Time Operations and Dedicated Routes in the state.
The meeting was  organised by the Lagos State Ministry of Transportation.
According to Oladeinde,  the development is part of Gov. Babajide Sanwo-Olu's continuous efforts to curb consistent road crashes attributed to  activities/operations of trucks/trailers on roads.
"This is in line with the state government's THEMES Agenda especially as it relates to Traffic Management and Transportation and the ease of doing business in the state.
"Restrictions of containerised trailers and trucks on our roads will now be from 9:00p.m to 6:00a.m.
"Containerised trailers are not allowed to travel during the day, it has to be at night time between 9p.m and 6a.m. They have to abide by this timing in accordance with the Transportation Law, 2018," he said.
He said that the high percentage of road crashes involving articulated vehicles was  caused by human errors, saying all defaulting trucks/trailers would be sanctioned.
According to him, the state will collaborate with law enforcement agencies, Department of Petroleum Resources and other critical stakeholders in implementing some of these strategies in a month's time.
He said the state government would also collaborate on provision of security for day and night operations, state government infrastructure development in terms of road, truck parks, road signage,  road call-up systems and others.
Oladeinde said the government had defined dedicated industrial and boundary  routes for trucks and trailers.
"There will be routes where trailers will be restricted. Trailers can no longer travel across the whole of Lagos, we will make sure that we provide the essential infrastructure.
"We must keep our roads safe.
"The number of trailers that fell on our roads  is very alarming. It is important that we protect the people of Lagos state and it is important that we protect their property," he said.
He said the state would also enforce the maximum number of 45, 000 liters expected for tankers to lift from tank farms.
"We have experienced a lot of tankers carrying  90, 000 litres  and had to break down on the road.
"Any tanker that carries more than 45, 000 liters will be confiscated. We will also ensure sanctions on defaulters," Oladeinde said.
The commissioner, who called for support from stakeholders, said the meeting was to arrive at a mutually agreed position on seamless implementation of the strategy.
READ ALSO: 5 Persons Escape Death In Osun Road Accident
"I urge us as stakeholders, on whose shoulder the responsibility of driving the implementation of  these strategies lies, to work hard and support the state government for a successful implementation.
"I also urge us all to take advantage of the follow up session to deliberate on modalities that will enhance seamless implementation of the strategies," he said.
Mr. Abdul-Hafiz Toriola, Director, Ministry of Transportation , Lagos State, explained that  trucks and trailers were banned from plying Ojota, Maryland, Palmgroove, Fadeyi and  Western Avenue to Apapa.
According to Toriola,  such long vehicles from Lagos-Ibadan Expressway will ply Alapere-Ogudu-Gbagada-Oshodi Apapa Expressway to Apapa and follow same route out of Lagos.
Contributing, Mr. Olajide Oduyoye,  General Manager, Lagos State Traffic Management Authority (LASTMA),  said the breakdown of articulated vehicles on Lagos roads paralyses traffic daily.
Oduyoye, who applauded the planned implementation of the restriction, said that such would lessen the stress of LASTMA officials towing vehicles and end the era of unnecessary killings by some of the drivers.
In his comment, Mr. Akin-George Fashola, Director, Lagos State Vehicle Inspection Service, said that time had come for truck/trailer operators to ensure road worthiness of their vehicles to save the state, lives and livelihood of residents.
Meanwhile, stakeholders, truck operators and associations present at the meeting commended the planned routes restriction but raised objection on  the 9pm to 6am movement restriction.
They cited the impact on economy and lack of security at night.
A representative of the Nigeria Ports Authority (NPA) Mr. Ayodele Durowaye said: "This re-engineering is very commendable but strict implementation of 9p.m to 6a.m restriction will affect the system of port fundamentally."
Ayodele  expressed concerns over security on people's investment at night and called for more engagements to find a way forward.
Also speaking, Chief Remi Ogungbemide from the Association of Maritime Truck Owners (AMATO), urged the state government to have a rethink  on the 9p.m to 6a.m restriction for truck operators so as not to create a bigger problem.
The President, Corporate Fleet Truck Owners, Mr. Folake George, said that because of security and economy, it was better to restrict trucks from peak periods in the state to protect the maritime industry.
In his remarks, Mr. Oluwatoyin Fayinka,  Special Adviser to Gov. Babajide Sanwo-Olu, said that the state was ready to enforce the law to protect lives of residents without sentiment, saying that any erring truck/trailer would be towed and confiscated. (NAN).